Here's A Few Sustainability Tips To Help Make Every Day Earth Day
The one thing the new decade has taught us is that consumers are becoming more conscious about the environment and moving towards eco-friendly and sustainable consumption. "Make Every Day Earth Day " is not just a slogan, but a way of life. Today, many are aware of how the brands and organizations they purchase from impact the Earth and have changed their habits to reduce their environmental impact. Now consumers are on the quest for brands whose values, and actions align with their personal, ethical, and sustainable values. To help, we are sharing a few easy tips to make every day Earth Day. From switching to sustainable packaging, waste reduction, or discovering about a business committed to ethical work, below are some easy methods to help reduce, reuse, regenerate and conserve.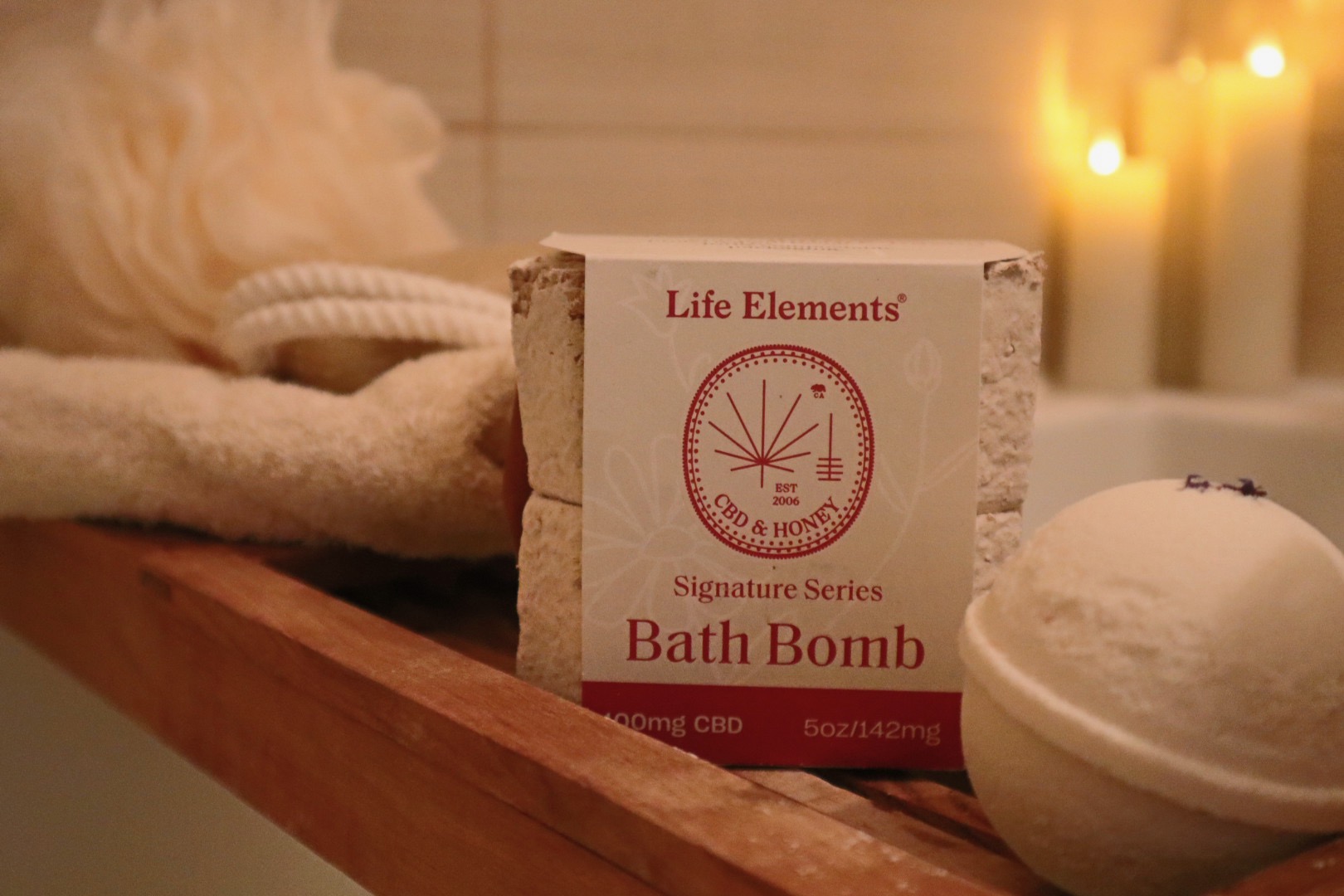 Life Elements CBD Bath Bombs
Life Elements delivers their natural CBD bath bombs in compostable mushroom packaging, grown from mushroom root and hemp. Made from fungus root and farm residue, mushroom packaging is 100% biodegradable and can be recycled directly in or by nature, making it the perfect sustainable solution to replace styrofoam packaging.
Flourish
You can bid adieu to plastic-padded envelopes and packaging peanuts that congest landfills and say hello to reliable packaging made from recycled materials. Flourish has replaced traditional mailing products with their recyclable padded paper envelopes, honeycomb mailers, and paper spirals. Made of 100% recycled materials and offer greater impact protection than standard bubble mailers and are perfect for sending packages in a secure and sustainable way.
EC30 Clean Products
EC30, a Proctor & Gamble brand, uses breakthrough fiber technology to create palm-sized sheets that are activated by water (saying goodbye to plastic packaging) and effectively clean hands, hair, laundry and more. These small but tough pads pack the punch of original P&G products while implementing groundbreaking innovation with recyclable packaging and lightweight, concentrated formulas that cut down on carbon emissions.
Purel Hand Sanitizer Foam
Purell Advanced Hand Sanitizer Naturals Foam provides both sanitation and sustainability in one product, making it the perfect eco-friendly product that serves an essential purpose year-round. This foaming hand sanitizer is plant based, naturally scented with essential oils, and is made with renewable ethanol, all while hydrating skin and killing 99.9% of germs.
Boxed Water
Boxed Water cuts down single-use plastics by providing water packaged in 92% plant-based boxes, with the option to refill the container. Compared to plastic water bottles, Boxed Water has a 64% lower carbon foot print, 43% less fossil fuel use, a lower impact on our ozone layer, and offers a better water option for consumers with 100% purified water.
TILIA Wines
TILIA Wines are a testament to the fact that sustainability is not a fad, but a genuine way of life. Originated from deep-rooted Argentine farming traditions with the utmost respect for nature, helps protect the natural ecosystems that thrive in the dry sunny weather in Mendoza, by the Andes mountains. TILIA vines are ungrafted, which many suggest are more intense and flavorful, with better aging potential. TILIA offers the children of harvest workers summer school programs that include sports and artistic activities. This benefit has enabled 20% more women to work during harvest. The winery collaborates closely with a local high school to encourage students to consider viticulture as a viable career option, helping to stem the exodus of potential local workers to the cities by offering secure, well-paying jobs close to home.
phade Sustainable Eco-Straws
With an estimated 500 million straws used per day, phade Eco-Straws are a perfect sustainable swap for restaurants, consumers, business owners, and beyond to demonstrate their waste reduction and sustainability efforts. phade Sustainable Eco-Straws are marine biodegradable straws made from polyhydroxyalkanoate (PHA), a substrate derived from the fermentation of canola oil that maintains the feel and experience of traditional plastic, but when composted, completely biodegrades. So, if a phade straw were to end up in the ocean, it would sink and biodegrade in a few months, protecting millions of marine species by reducing the amount traditional plastic waste in the ocean.