We Found The Coolest Vintage Store In NYC To Up Your Eco-Friendly Street Cred
If you ask a trend setter where to shop for clothes, they will more than likely mention their favorite vintage or thrift store as their go to destination. It is where one will find that rare and treasured item that will become part their streetwear chic style. Thrift stores, or resale shops are the best source for '70s and '90s fashion showcasing the colors, shapes and silhouettes that are considered timeless. It is also an inexpensive way to create newness, or frequent fashion updates in closets and support an eco-friendly mindset. A resale shop is where you can score high-fashion sneakers, hard-to-find Supreme gear, and luxury pieces including vintage Gucci and Chanel. Lavish finds that were once unattainable for the average consumer are now for sale at a fraction of the price. In addition, shopping recycled fashion automatically adds to your sustainability street cred. Japanese retail chain, 2nd STREET has opened a new location in Chelsea and is the coolest vintage store in NYC to shop.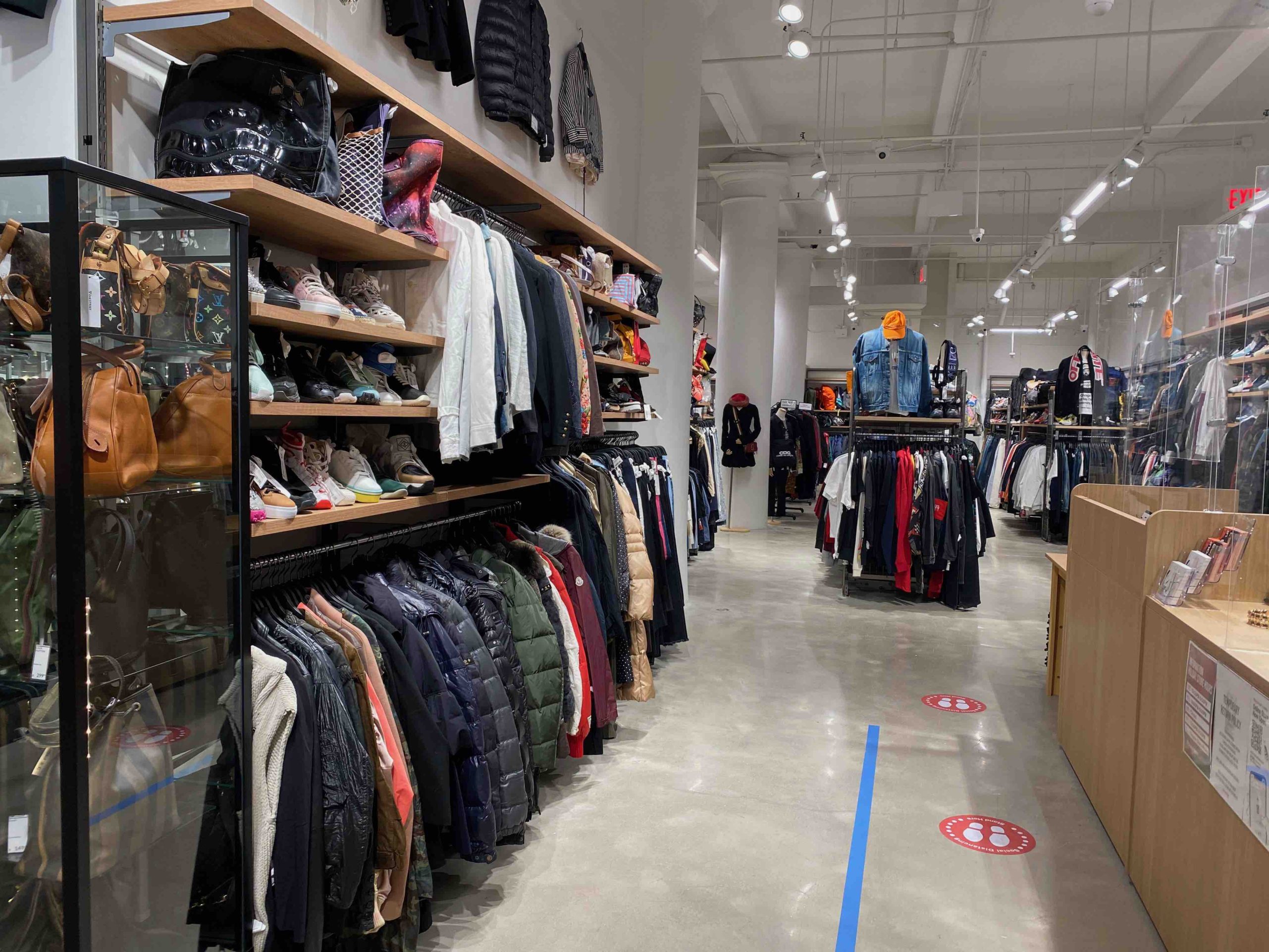 Located steps away from FIT at 142 W. 26th Street the nearly 3,000 square ft space is an elevated second-hand shopping experience. The spacious store features 10,000 highly curated pre-loved and vintage gems including men's and women's clothing, and accessories from luxe brands like Issey Miyake, Burberry, Comme des Garcons, and Supreme. Handbag lovers can get their fix on Louis Vuitton, Fendi, Chanel and Gucci, (The Chelsea location exclusively houses the most vintage Gucci) while Sneakerheads will snag Nike's classic Cortez.
This is the second storefront in NYC with one currently operating in NoHo one opening soon in the SoHo neighborhood. Other sites include California and Oregon. Founded in Japan in 1996, 2nd STREET is known for providing an elevated second-hand shopping experience. With more than 600 stores in Japan, the retail chain has earned a reputation as the go-to shopping destination for style-setters with a street chic edge.
"With carefully curated merchandise from the U.S. and Japan handpicked by our team of talented buyers and stylists, both domestic and abroad, 2nd STREET is a fashion mecca for trendsetters who love finding unique pieces to enhance their individual style," noted Mr. Masahiro Kikuchi, President of 2nd STREET USA, Inc. "We're excited to welcome guests to explore a brand-new shopping experience at our NYC locations and are confident they will love getting lost in our amazing fashion finds." With consumers starting to question the impact fast fashion has on the environment and shifting towards a better shopping philosophy means finding the best thrift stores to shop is a game changer in sustainable fashion.