We Share The Perfect List On What To Pack For Summer Travel
Whenever we share packing photos for upcoming trips, a flood of comments immediately follow with amazement and emojis moans . Apparently there are many travelers out there that get stressed when it comes to packing. I get it, I used to be one of them. I am a recovering overpacker, which was a result of previously having an entire wardrobe full of standalone pieces, including shoes. However, after several excursions by planes, trains, cars, bikes and boats, an overpacker became an expert by learning the best packing secrets. The overall lesson learned: A clever packing routine will maximize your experience.
For starters, for any length of trip begin thinking about what you will need by jotting it down on a notepad. Keep in mind specific events, outings, dinners to have a better idea of what you are actually going to wear. Add classic pieces that are versatile, and that can be easily mixed and matched to create a number of different outfits. If you are jetting off to a warmer destination, avoid packing any bulky items such as boots and jeans as they can take up a lot of space. Try packing light materials such as cotton and linen.
Whether if it is ensuring you have a reliable carry-on that is deceptively spacious to hold all of your valuables or a clever pop-up beauty organizer we have listed a few certain items to pack for summer travel that make jet-setting a cinch.
Roam Carry On Luggage
A carry-on is the perfect luggage size for travel, and fits the requirements of all major U.S. airlines. Add fun to your adventures in an eye-catching color. Roam is first of its kind as it offers color-customizable premium baggage. Every detail is customizable, from the front and back panels to the stitching and wheels. Created by former Tumi execs, this high-quality luggage offers protection against the elements, and features ultra-smooth rolling wheels to help you stroll through cobblestone streets with ease.
Nomatic Carry On Classic
The Nomatic Carry On Classic is another case that is perfect for travel. It allows you to maximize capacity. Featuring customizable compression panels, and packing cubes makes this a great luggage piece for any 3-5 day trip. Invest in packing cubes– it will change your life.
Beauty & The Box
Designed as a go anywhere tray to store your essential cosmetics, toiletries, and more. Each box cleverly holds mascaras, pencils, brushes with a standalone mirror and cosmetic case.
Cotopaxi Kapai 1.5L Hip Pack
Keep essential items- passport, credit card, hand sanitizer, in a secure but easy to access bag. Travel handsfree with the cutest hip pack made from 100% repurposed fabric. It features a large main compartment and zippered front accessory pocket for everyday use, or quick access during travel.
Nomatic Access Pouch
This Access Pouch by Nomatic highlights a front exterior slip pocket for easy access, and the interior of the main compartment has a mesh pocket so you can keep your items organized. On the back of the pouch, is a RFID safe pocket for items like your passport, credit cards, etc. The Access Pouch was crafted with durable and water-resistant materials as well as tamper resistant zippers for added security.
Ecovessel Water Bottle
Water intake becomes especially critical when traveling so remember to pack a water bottle. Staying hydrated is a top recommendation for surviving flights, and disposable plastic bottles are an ongoing environmental issue. Besides, why pay $8-12 for that Aquafina when you can fill up your BOULDER vacuum insulated water bottle at the gate. It keeps beverages cold up to 72 hours and hot up to 14 hours. It also features a strainer to infuse fruit, tea, or to prevent ice from hitting you in the teeth.
Freshlens Cleaning Wipe
When a soft cloth won't do these wipettes provide a clean and comfortable feel. Freshends are sealed in a foil packet that won't dry out, in addition, they are alcohol free and contain natural ingredients including Aloe, Vitamin E, Cucumber Extract, & Chamomile.
Ready, Jetset, Go! Travel Sheet Mask
Dry cabins and recycled air can dehydrate your skin causing irritation and dullness. This sheet mask helps fight dry skin. Involving hyaluronic acid and glycerin, this beauty travel essential maintains hydration, and traps moisture in the skin.
Dove Intensive Cream Nourishing Care Dry Skin Moisturizer
Keep your hands nourished inflight with Dove's intensive cream. Although rich, this lightweight moisturizing cream leaves no greasiness or oily residue behind – so it's perfect for all skin types.
Nest Bamboo Hand Sanitizing Gel
A highly effective alcohol-based sanitizer that cleanses, kills germs, and leaves hands lightly scented. The Bamboo scent is a blend of white florals with an abundance of lush green notes and hints of sparkling citrus.
My Jet Pillow
For long-haul travels, upgrade to one of our favorite travel accessories. MyJet offers first-of-its-kind customization featuring a patented internal skeletal system that conforms to your head, neck and shoulders in a way conventional U-shaped models haven't. With airplane's fluctuating temperatures, a thoughtfully designed cover allows the insertion of heat or cool packs, to warm or cool the back of your neck.
STNKY Washable Laundry Bags
The quintessential accessory to pack for traveling when you need to isolate dirty gear, keeping germs and odors sealed so they don't become overwhelming. Toss them in your luggage and easily throw them in the wash when you return home.
Touchland Hand Sanitizer
Say goodbye to overbearing alcohol-scented, sticky hand sanitizer gels and hello to Touchland . In partnership with Givaudan Perfume House Touchland created a hydrating, pleasantly scented 500-spray hand sanitizer. A sensational power mist that leaves your hands feeling soft while while killing 99.9% of germs; Moisturizing glycerin-based emollients provide a smooth, luxurious feel.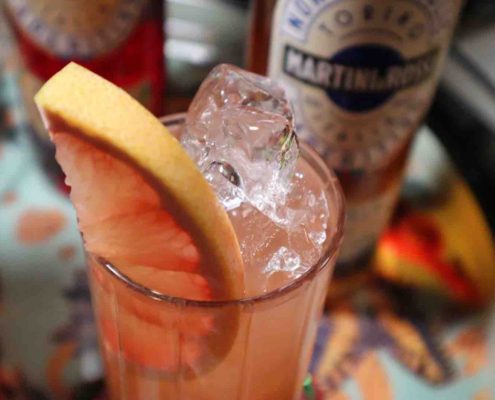 https://thesocialny.com/wp-content/uploads/2023/01/drink-upclose.jpeg
1080
1620
Stephanie Redhead
https://thesocialny.com/wp-content/uploads/2015/06/TheSocialNY_LOGOPF.png
Stephanie Redhead
2023-01-10 17:58:23
2023-01-14 12:33:54
Fancy Non-Alcoholic Drinks For Happy Hour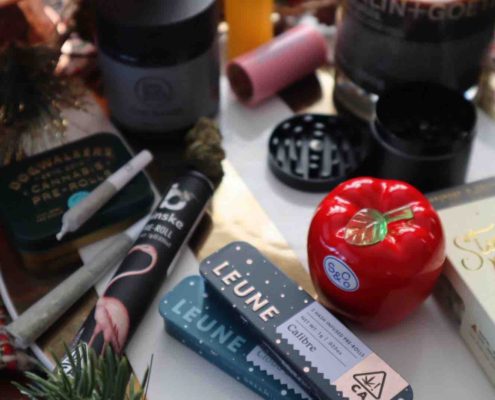 https://thesocialny.com/wp-content/uploads/2022/11/social-mediaa-2.jpeg
1080
1620
Stephanie Redhead
https://thesocialny.com/wp-content/uploads/2015/06/TheSocialNY_LOGOPF.png
Stephanie Redhead
2022-12-02 14:29:48
2022-12-02 14:29:48
Best Cannabis Holiday Gift For Bud Enthusiasts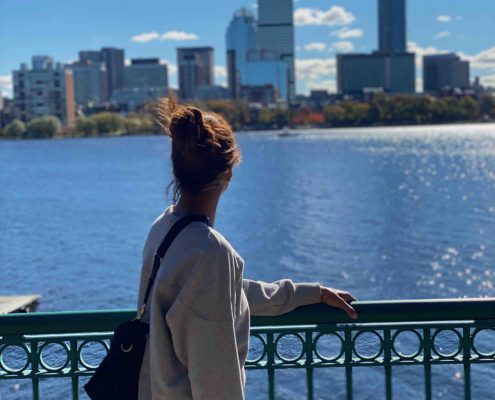 https://thesocialny.com/wp-content/uploads/2023/01/water-view-scaled.jpg
2560
1920
Myles Lewis
https://thesocialny.com/wp-content/uploads/2015/06/TheSocialNY_LOGOPF.png
Myles Lewis
2022-12-01 16:43:21
2023-01-15 16:06:54
Things To Do When Visiting Boston
https://thesocialny.com/wp-content/uploads/2022/11/overview-with-cotopaxi-closed-scaled.jpg
1922
2562
Stephanie Redhead
https://thesocialny.com/wp-content/uploads/2015/06/TheSocialNY_LOGOPF.png
Stephanie Redhead
2022-11-14 21:48:10
2022-11-15 14:06:10
How To Pack For A Fall Weekend Getaway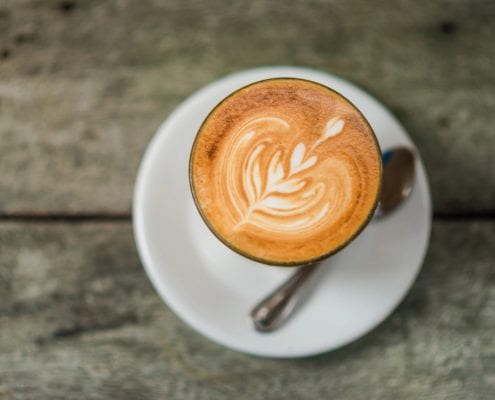 https://thesocialny.com/wp-content/uploads/2018/12/qtq80-4JCDT7.jpeg
1440
2158
Contributing Reporter
https://thesocialny.com/wp-content/uploads/2015/06/TheSocialNY_LOGOPF.png
Contributing Reporter
2022-10-11 18:28:27
2022-10-09 14:15:58
5 Coffee Shops in Bushwick You Need to Try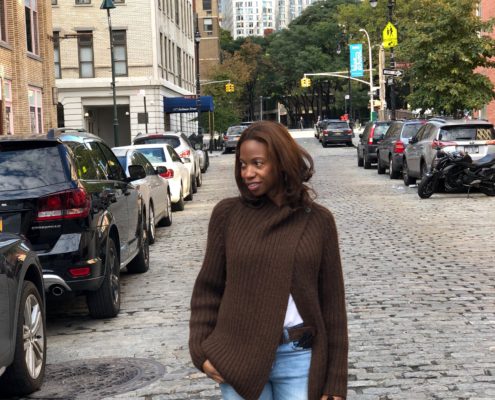 https://thesocialny.com/wp-content/uploads/2022/09/IMG_8095-scaled.jpeg
2560
1920
Stephanie Redhead
https://thesocialny.com/wp-content/uploads/2015/06/TheSocialNY_LOGOPF.png
Stephanie Redhead
2022-09-18 15:53:42
2022-09-18 15:53:42
Here's What To Do In NYC This Fall