Gotham Magazine's cover stars Paul Giamatti and Maggie Siff Celebrate The Fall Fashion Issue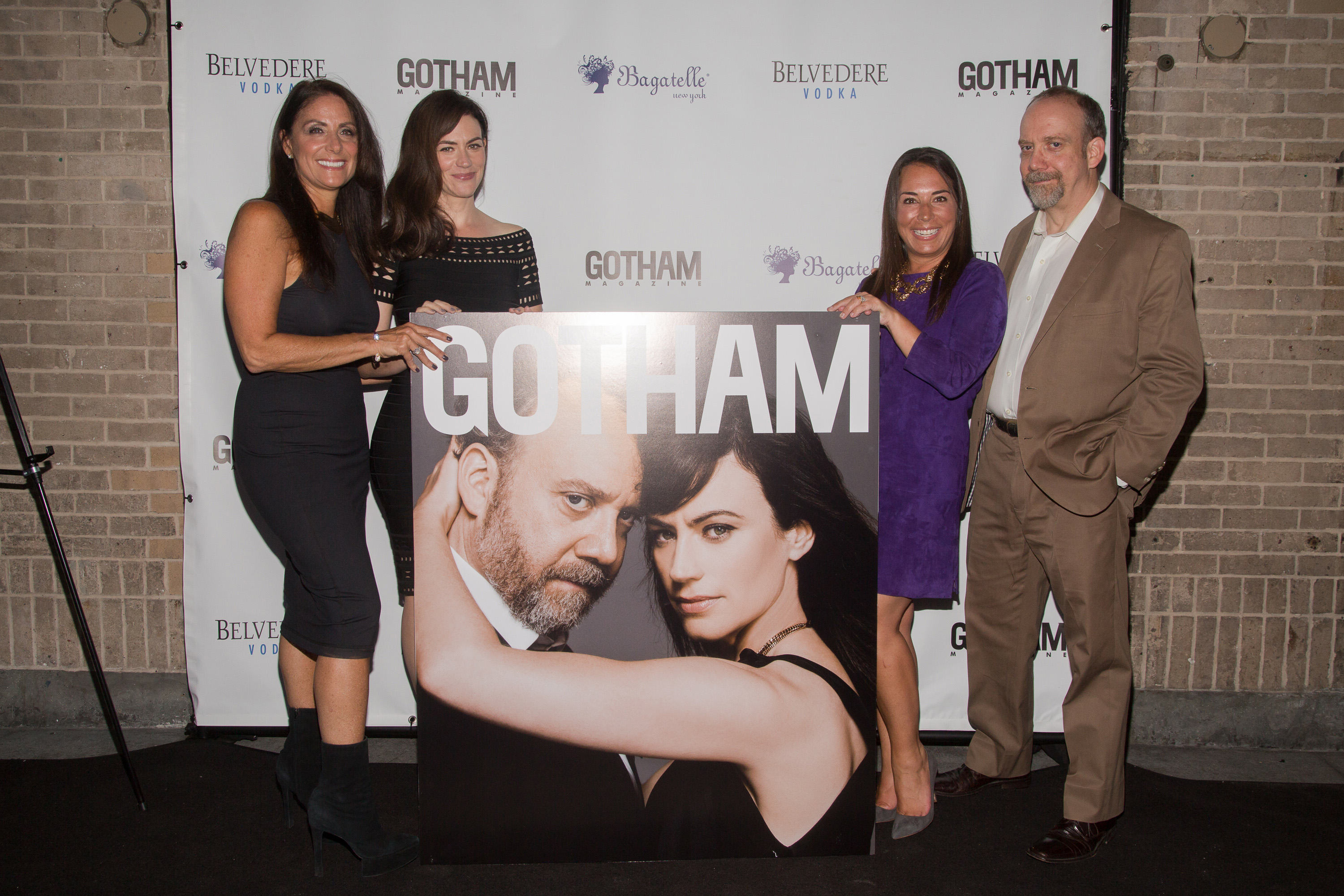 Lynn Scotti , Publisher, Gotham Magazine, actress Maggie Siff, Samantha Yanks, Editor in Chief, Gotham Magazine, and actor Paul Giamatti 
Meatpacking's French restaurant Bagatelle played host to Gotham Magazine's celebration of their Fall Fashion Issue with cover stars Paul Giamatti and Maggie Siff. The Showtime stars of Billions  were joined by Gotham magazine's Editor-in Chief Samantha Yanks as well as Billions' cast mates Toby Leonard Moore and Condola Rashad. The private affair brought VIPs and social influencers out to toast the cover stars while sipping Moet & Chandon champagne and Belvedere Vodka cocktails.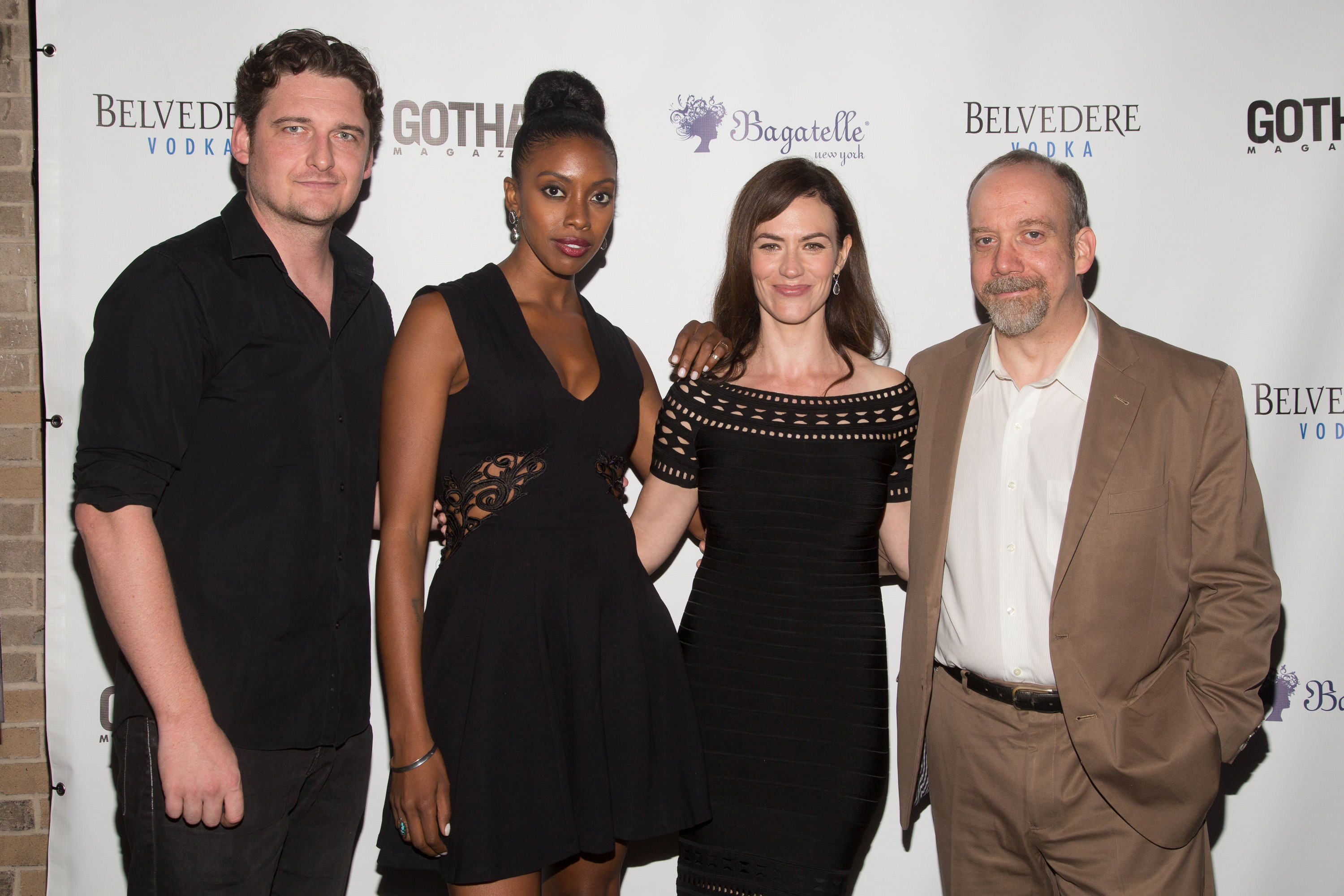 Toby Leonard Moore, Condola Rashad, Maggie Siff and Paul Giamatti
Giamatti plays U.S Attorney Chuck Rhoades who is determined to take down a hedge fund kingpin, who also employs his wife, Wendy Rhoades, played by Siff. The opening of the Season premiere of Billions was rather intense, with Giamatti gagged and bound, submissive to his dominatrix wife, Siff. And the end of Season 1 has us only guessing what's in store for the Rhoades'. Inside the feature, Ménage A Deaux, Giamatti discussed the interesting dynamic of Chuck and Wendy's relationship on the show: "They're two incredibly smart people who are almost too well matched in some weird way. They both love power, they play off each other's intensity, and they both hunger for success. We've dropped into their relationship near the end of something rather than the beginning, though I do think it was loving at one point. It's a portrait of people hitting a bad spot in a marriage. How they're going to work it out, I don't know. But it is certainly a helluva lot of fun to play."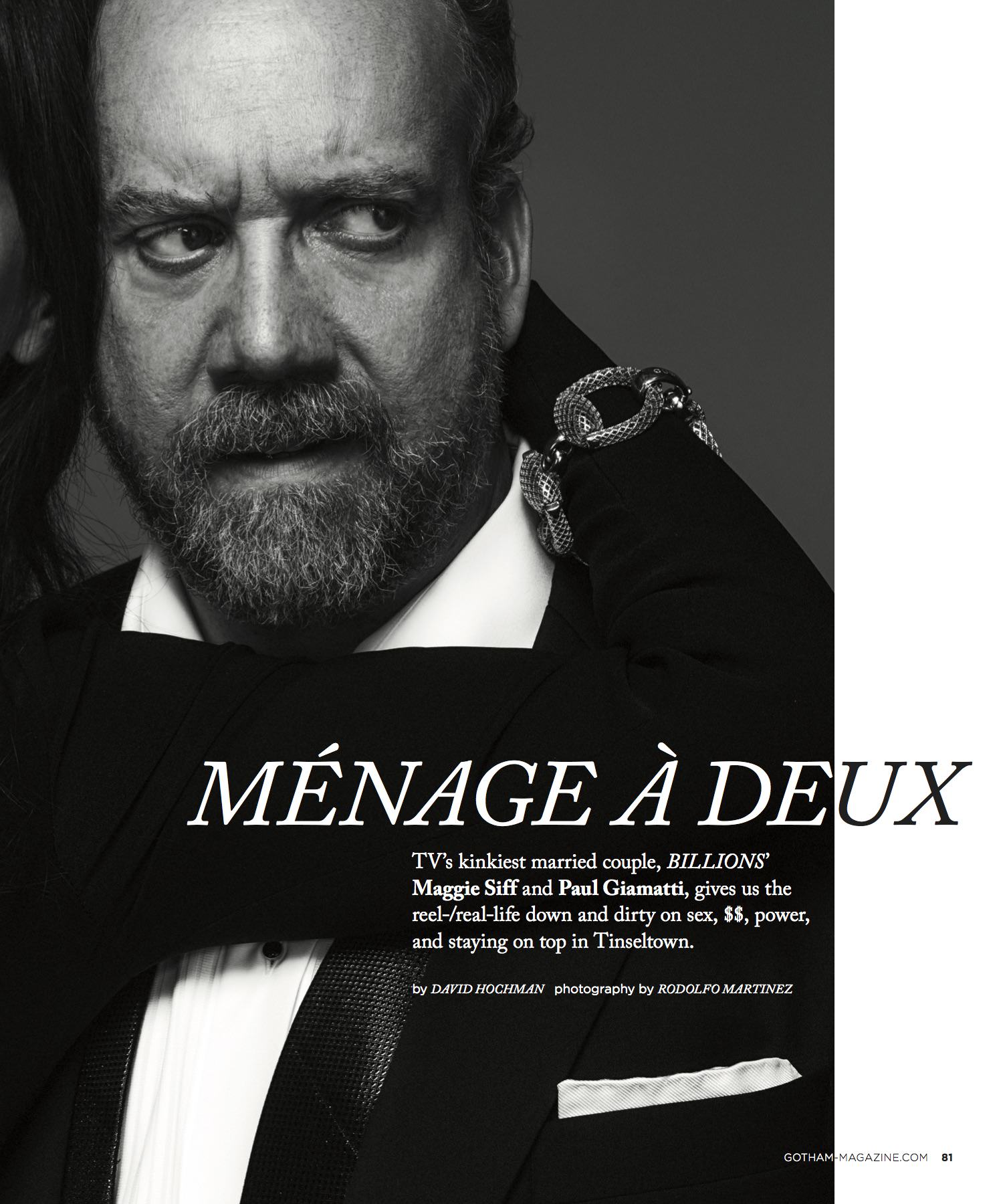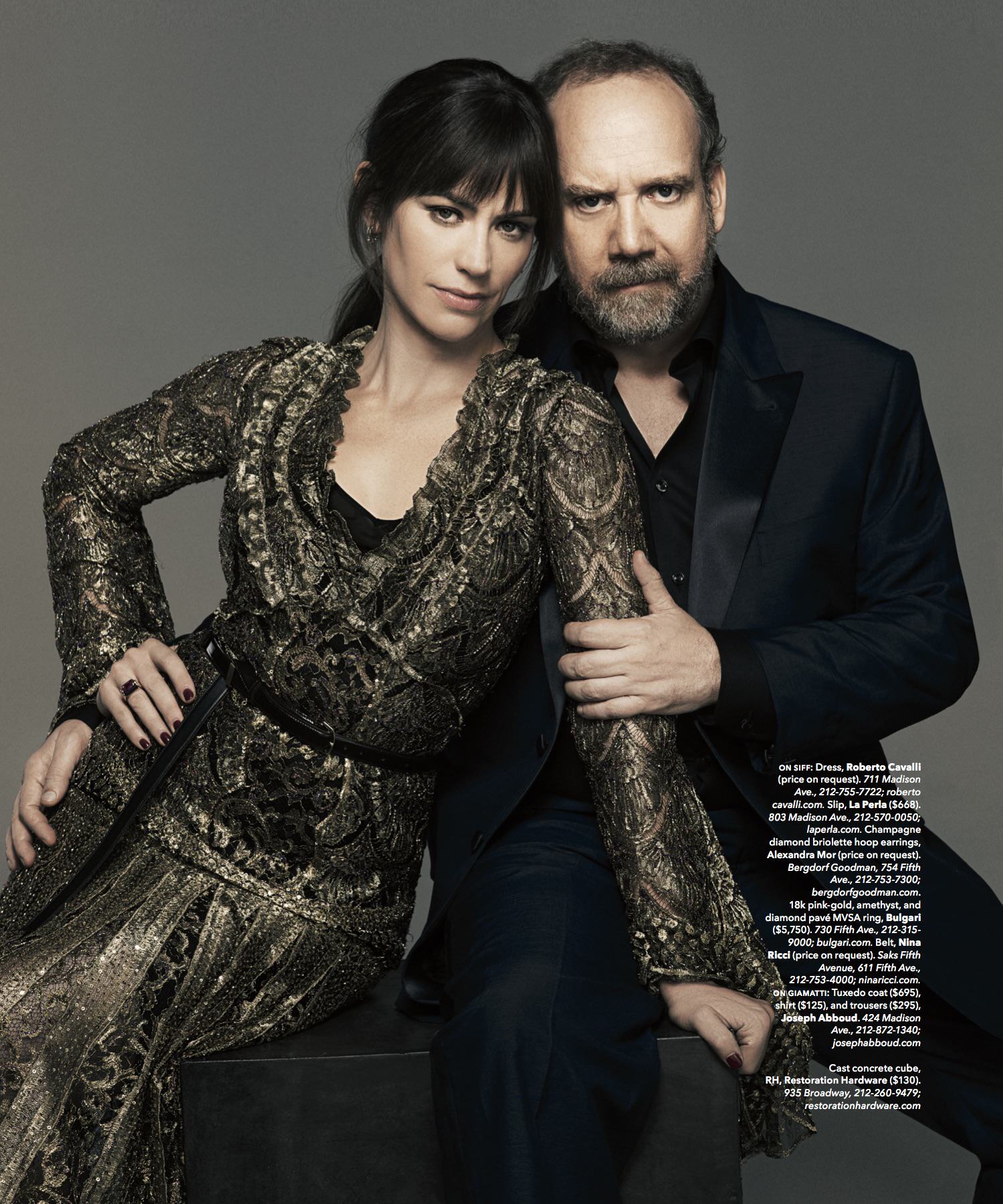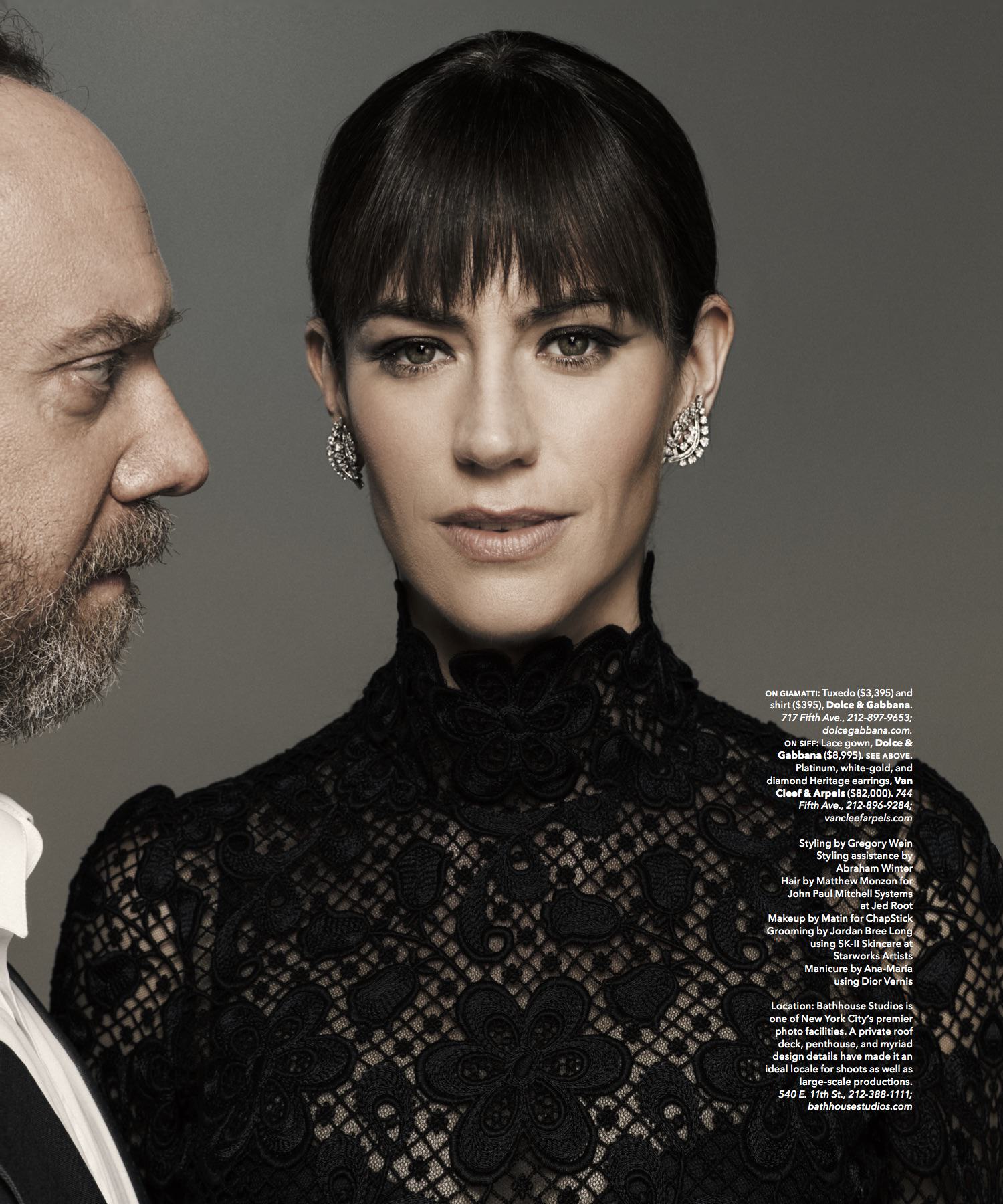 The Ménage A Deaux feature was taken at the Bathhouse Studios in New York and highlights Maggie Siff in a gold lace Roberto Cavalli dress, and a Dolce & Gabbana black lace gown. Giamatti is clad in a Joseph Abboud tuxedo coat, shirt and trousers, and in a Dolce and Gabbana tuxedo and shirt. Billions' Season 2 will premiere February 19 on Showtime.
Photo Credit: Getty Images