Learn From the Experts With A Wine and Cheese Experience
There is an art to setting up a thoughtful cheese plate and, and pairing it with the right wines. The perfect wine and cheese pairing can be a moment of culinary delight. In celebration of Sofitel New York's annual Wine Days, the hotel's signature restaurant, Gaby Brasserie Francaise, has fashioned a wine and cheese pairing experience. World-renowned French cheesemonger Roland Barthélemy and wine expert Sergio Zecca have created attractive and well planned pairing highlighting rich layers of flavor, available now through October 31.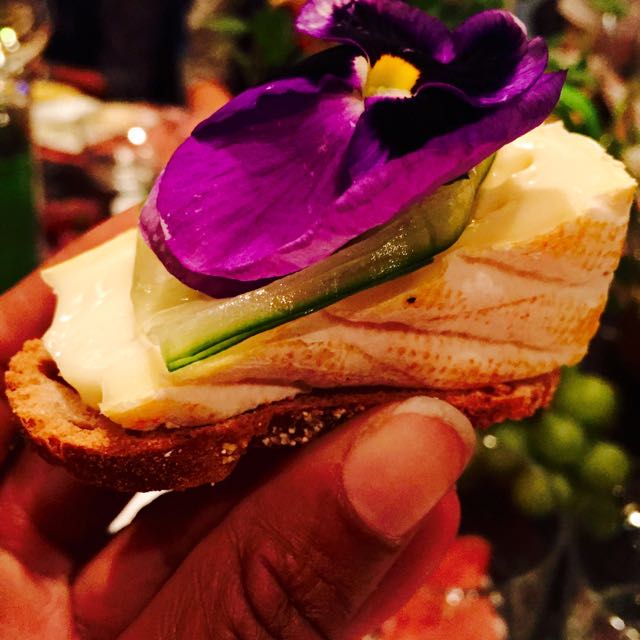 Wednesday evening, we were introduced to exclusive French cheeses from distinct regions, combined with suggestions from Maisons Marques & Domaines' Sergio Zecca. A Haute Fromagerie highlighted Surprise Party– a pairing of Montagnard, a silky textured cow's-milk cheese from the Vosges mountains, on top of sliced walnut bread, cucumber, and an edible flower The wine pairing: Domaine Anderson Chardonnay 2014.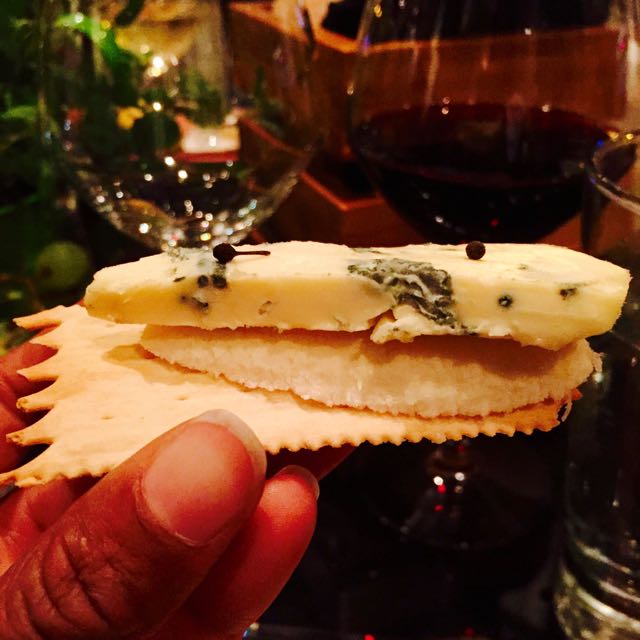 The Parfum des Iles, featured Saint Agur, a creamy blue cheese produced in the Velay region of Central France on a thin flatbread, accompanied by a fresh banana and Madagascar pepper. The wine pairing: Quiercibella Chianti Classico 2013.
The Rêve, (translation: Dream,) brings Equirrouu– a semi-hard, sheep's milk cheese with nutty notes produced in the Pays Basque region presented on a toasted baguette underneath a sliced pair and thin-cut Serrano. The pairing: Carpe Diem Cabernet Sauvignon 2014. Each pairing is priced at $35. Cheese and accouterments are also available without the wine for $18.
For reservations, call 212-782-3040 or visit www.gabynyrestaurant.com.