Top Things To Do This Valentine's Day At Home To Make It Romantic & Memorable
Maybe you are excited to dine at one of your favorite restaurants on February 14 , or with everything going on prefer to stay in. This year, many have scaled back their lavish plans on the town, or a fanciful getaway for a quiet and cozy Valentine's Day at home. The idea is to create a special space that will give you time to reconnect, kindle the romance, and perhaps just unwind after a stressful season. We have rounded up some creative ways to spend Valentine's Day at home that are extra special and will let them know that you care.
For starters, make a Playlist, and create an ambiance with flowers and candles. Keep candles lit all day, even in the daylight. A softly flickering candle in a fragranced scent forces you to relax and take pleasure in your surroundings. Rosepops offers an array of options to choose, and the best part: these real, organically preserved roses last up to one year.
Have breakfast in bed. Add Willie's Remedy Coffee or Loose-Leaf Tea, both infused with certified organic full-spectrum hemp oil for a harmonious balance of focus and calm first thing in the morning.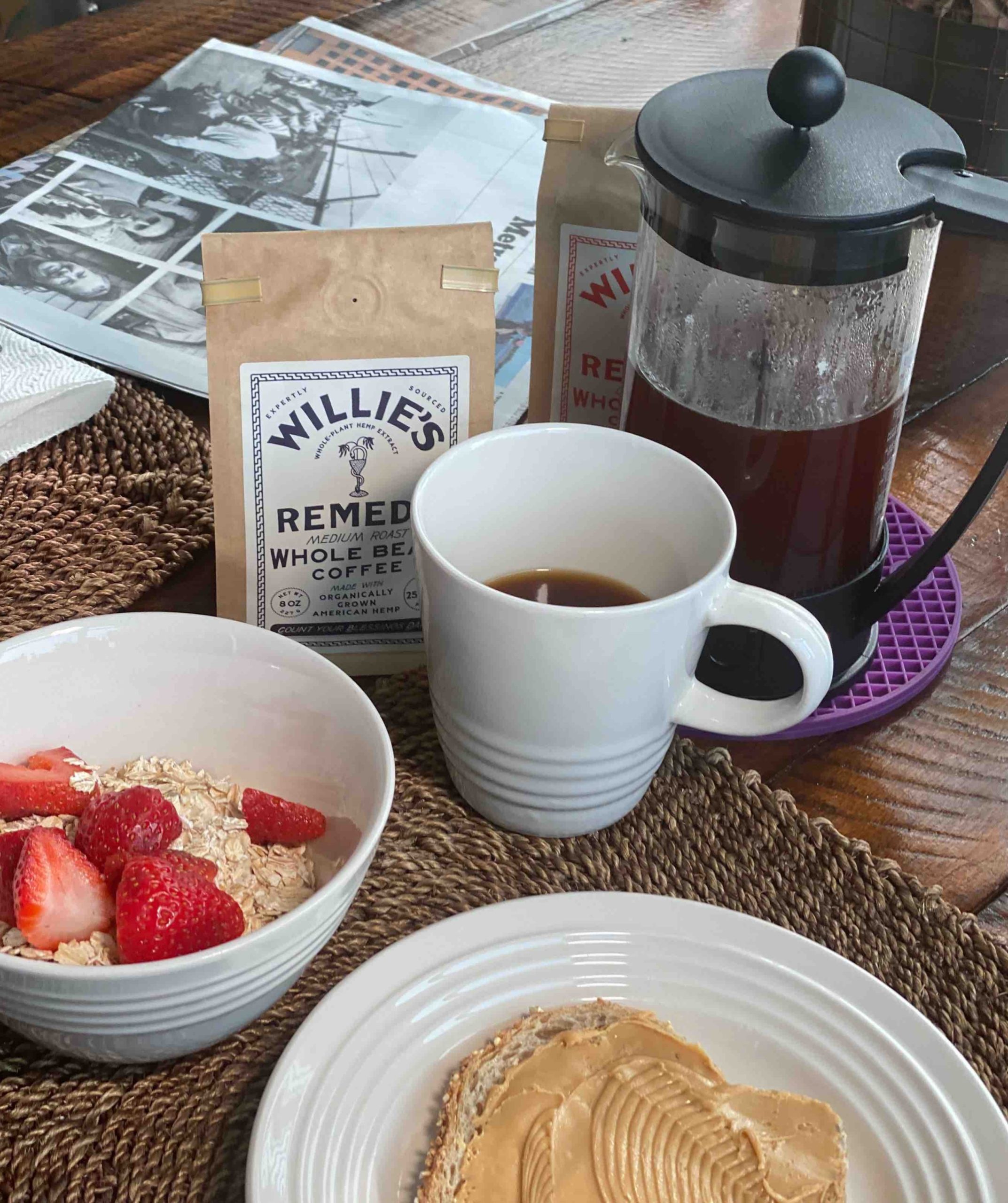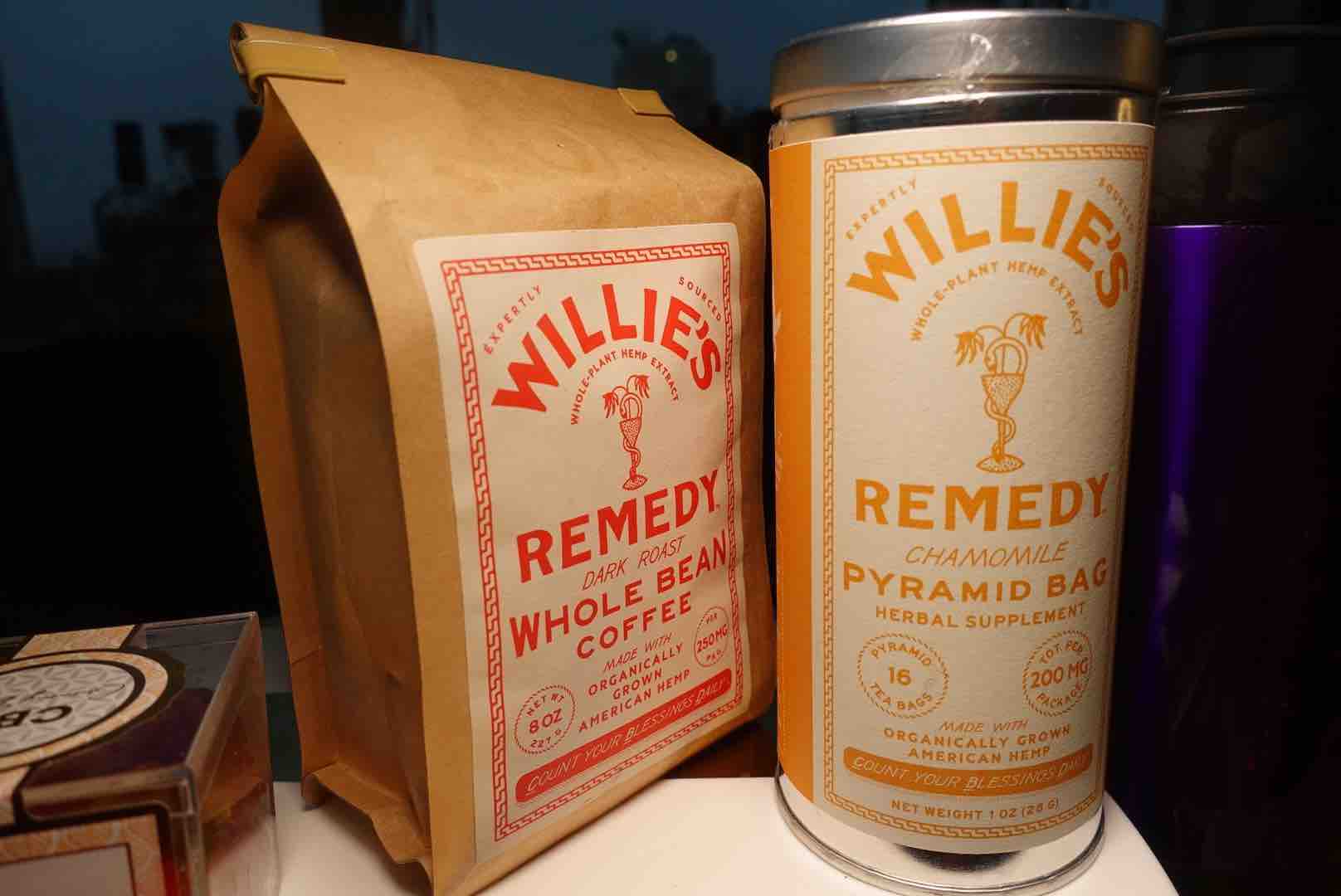 Pamper your partner, and yourself with relaxing massages and a warm bath. Soak it all in an enticing blend of all-natural oils infused with premium grade hemp seed. HighOnLove Sensual Bath Oil releases a calming scent of lavender and honeybee in a milky bath that quickly absorbs into the skin and leaves your body completely illuminated. Relax muscles with a massage using HighOnLove Sensual Massage Oil. The alluring edible oil in decadent white chocolate helps ease tension, increase energy flow and stimulate circulation, leaving your skin to feel velvety smooth.
Or drop a scoop of bath salts into your tub and surround yourself with a delicate fragrance of rose blossoms. Crystal Love Bath Salts will help you see the beauty within and around you. The blend of salts, essential oils, and rose quartz crystals induce a state of peace, happiness while softening and healing the skin.
Add lingerie. Adore Me's collection of high- quality lingerie is available in wide range of options to suit your style and size. From a super soft, cozy sleepshirt, minimal bralettes, to full- support bras in premium fabrics and lace.
Have a bottle, or two, of wine. The Ritual wines from the Casablanca Valley in Chile are a labor of love, where the winery follows organic practices to increase depth, intensity, and complexity. Ritual Casablanca Valley Pinot Noir is medium bodied with cherry and raspberry aromas. Ritual Casablanca Valley Chardonnay involves elegant aromas of grapefruit, tangerine, and soft hazelnut notes intertwined with oak and vanilla.
Valentine's Day is all about indulging in lovely confections: chocolates, candy and edibles. Sugar Plum's Wine Truffle Box features a 12-piece assortment of incredible handcrafted chocolate truffles all beautifully laid out in a wine-bottled shaped box to help set the mood for a fantastic Valentine's Day. The Urb: Delta 8 Gummies are a convenient and delicious way to consume THC. Available in flavors including Green Apple, Watermelon, Tropical Lush and Strawnana Smoothie.
Feed each other a spoon heaped with glossy beads of Russian Osetra, or deviled eggs dressed with American Hackleback caviar from The Caviar Co. Sip bubbly, bring out those board games and plan a game night for you and your special one or a movie night marathon. The rest is up to you. Happy Valentine's Day!