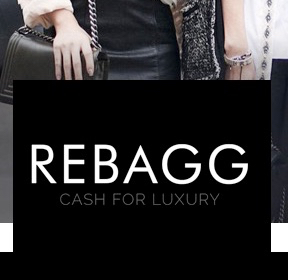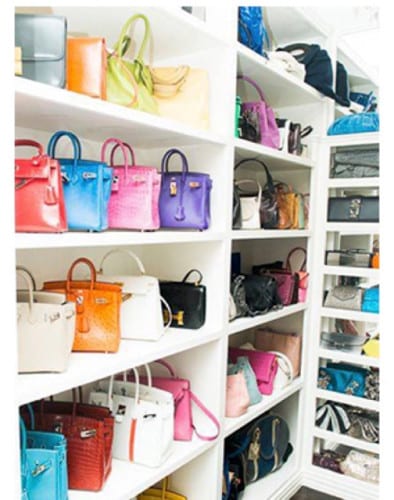 Earn Money By Spring Cleaning Your Closet And Re-Selling Your Handbags
Have you ever pondered what to do with the numerous handbags that are buried in your closet that you haven't carried in the past three years? Instead of tossing the Louis Vuitton Alma, why not earn a profit through a premium service such as Rebagg? It is the rewarding answer to that age-old question when cleaning out the closet.
Rebagg presents customers an easy and simple option to sell their pre-owned designer handbags. A Chanel Classic Flap was offered up to $2,300 and an Hermes Birkin togo for $8,000. Unlike eBay or a local Consignment shop where you have to wait for the bag to sell, Rebagg proposes a quote immediately and then payment is transmitted within a matter of days. In 3 stress-free steps your fashionable treasures will find a new home and your wallet will thank you. First, take a photo(s) of the handbag and upload onto Rebagg's website. Next, after the handbag is reviewed an offer will be made as well an arrangement for courier, (If you live in NYC or Los Angeles, Rebagg will schedule a pick-up!) Then once received, the handbag will be inspected for authenticity and approval and payment will be sent within 2 to 3 days. Simple right? Make sure to save all accessories, dust bags, and authenticity cards as they maximize the resale value. Now, go empty that closet! Use the code: THESOCIALNY for optimized pricing! Looking to snag a pre-owned designer handbag? Click here to visit Trendlee.
https://thesocialny.com/wp-content/uploads/2015/07/Untitled1-1.jpg
280
288
Stephanie Redhead
https://thesocialny.com/wp-content/uploads/2015/06/TheSocialNY_LOGOPF.png
Stephanie Redhead
2015-07-31 12:51:11
2017-03-04 19:28:01
How To Make Money While Spring Cleaning Your Closet