This Japandi Inspired Eatery Is The Best Plant Based Restaurant In NYC To Dine
With the newfound interest in general wellness, many have introduced their palate to a plant-based lifestyle. From dining in restaurants that have now turned vegetables as the main attraction instead of the popular side dish, to creating a home refresh decked with greenery giving a sense of calm. To find an environment that gets it right, we headed to NYC's NoMad neighborhood. The once-commercial area around Madison Square Park is now home to the best plant-based restaurant to dine in NYC. SCEN, the first circular, farm-to-table and only zero-waste fast-casual concept is a foodie lover's dream. Located at 1165 Broadway, steps away from fitness studios, dining options, several new condos, and high-rise hotels under construction including a Ritz Carlton, and Virgin, positions SCEN to be in good company.
Aiming to advance nutrition for the health of both humans and nature, SCEN offers an all-day menu that uses only whole foods with non-GMO, local, seasonal, and organic-forward ingredients. Inspired the Japandi philosophy which blends Scandinavian functionality and Japanese minimalism, SCEN combines New Nordic cuisine with a Japanese forward style called shojin-ryori, that not only emphasizes a plant-based diet, but sustainability.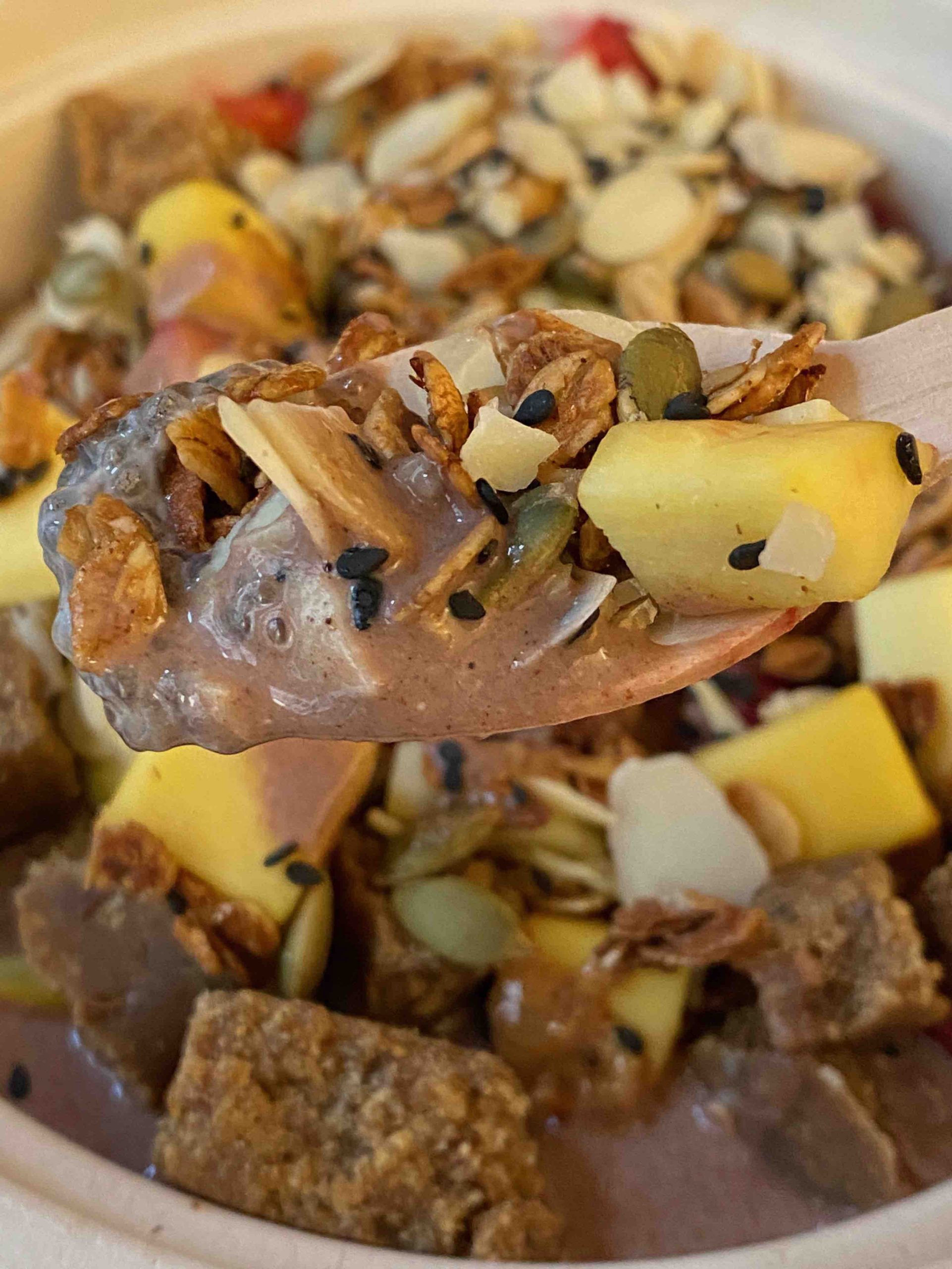 Japandi strips away a lot of the extra and gets down to the essence of simple and calm and restful, which is what many are searching for these days. SCEN's entire vibe is soothing highlighting a beautiful space with neutral palettes, layered textures, and light wood tones. Menu options include breakfast bowls featuring bases like chia cacao, chia and red fruit and overnight oats, curated and customizable bowls involving Red Russian Kale and ginger miso chickpeas, to pre-made sushi rolls, smoothies, and teas with colorful combinations and adaptogenic superdrinks.
"This is a time of exponential growth for the plant-based market", noted Chef Matthew Kenney of SCEN. "People are realizing that they need to take care of themselves more than ever, in a way that is sustainable and pleasurable."
SCEN is Swedish for "stage", pronounced like the Japanese "Zen," embodying the team's mission to build a global stage for the balance of humans and nature, feeding the pioneers of the future and ensuring planetary longevity.
SCEN
1165 Broadway
New York, NY 10001
Monday – Friday: 8am-8pm
Saturday – Sunday: 10am-7pm