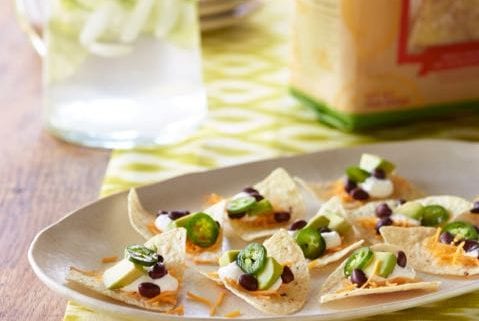 Late July Snacks Are the Ultimate Guide To Healthy Nibbles
We all crave something to nosh on while at the office, in the park, at a party, or while binge-watching Netflix. The key is to select healthy options. This week kicked off the Central Park Conservancy Film Festival and we packed Late July Snacks into our basket. With the breezy charm of a screening under the stars on a picnic blanket with friends, the tasty snacks are just as important. The first night brought School of Rock and Late July Clasico Tortilla Chips in Jalapeno Lime, which was a definite crowd pleaser. It is made with organic, non-GMO yellow corn, fresh lime juice, piquant jalapenos and chipotle peppers, all inspired by the enticing authentic flavors found at taco trucks. We shook things up the next evening on the roof. As we all know, flavors are always more vibrant when accompanied by a gentle breeze and chips and salsa! So we started with Organic Sea Salt Tortilla Chips that were super thin and crispy with a great salsa recipe. The restaurant style chips were gluten-free, and nut-free, made with natural ingredients including organic chia seeds, quinoa and corn. They were definitely a favorite among guests.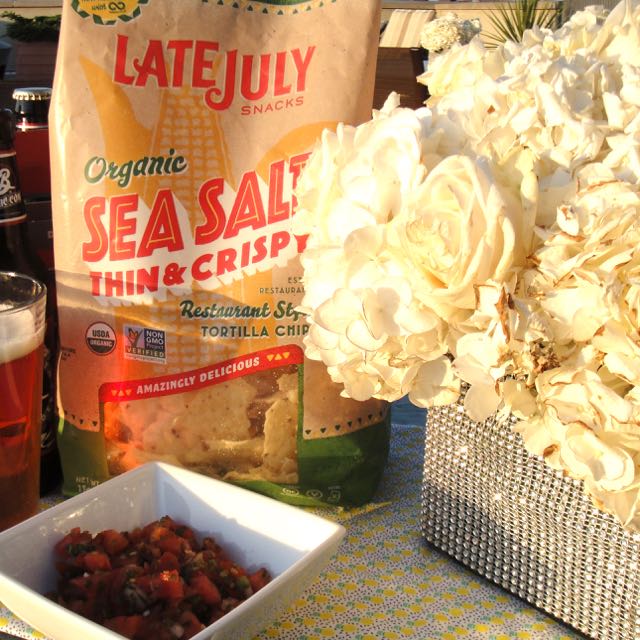 Late July Founder & CEO Nicole Bernard Dawes came up the catchy title from the idea of capturing a perfect moment in time, as one usually does in late July. Launched in 2003, Nicole achieved her dream and lifelong commitment of sourcing organic and non-GMO ingredients that are free of toxic persistent pesticides, artificial flavors, colors and preservatives. "I quite literally grew up in the natural food industry – both on the counter of my mother's health food store during the 70's and on the production floor of my father's potato chip company, Cape Cod Potato Chips, "noted Bernard Dawes. "Ever since, I dreamed of creating healthier products that could hold their own against traditional (and admittedly tasty) packaged snacks." Under Nicole's guidance, Late July is committed to giving back and supports causes that promote healthy children and a healthy planet by donating a portion of Late July Snacks sales to causes that support healthier children and planet. You see? Snacking healthy does wonders. Late July Snacks are available at Whole Foods, Gristedes and Amazon.com.
Photos: Courtesy
https://thesocialny.com/wp-content/uploads/2016/08/Restaurant_Chips_072.jpg
640
479
Stephanie Redhead
https://thesocialny.com/wp-content/uploads/2015/06/TheSocialNY_LOGOPF.png
Stephanie Redhead
2016-08-26 12:49:42
2016-08-26 12:49:42
The Best Healthy and Organic Snacks For Summer Parties