Calle Dao Expands Cuban-Chinese Dining Experience
Having the opportunity to experience the century-and-a-half old practice of delicious, pork-fueled Cuban-Chinese cuisine just got a little easier here in New York City. Midtown favorite Calle Dão now has a second location in the heart of Chelsea at 461 West 23rd Street.
The name Calle Dão is a combination of Cuban and Mandarin. It is a nod to Havana's Chinatown where restaurateur Marco Britti found inspiration to create the dining space. It is his way of paying homage to the Chinese residents that fled Cuba and established Cuban-Chinese restaurants in New York after Fidel Castro rose to power.
"Being an immigrant myself, being displaced from where I had originally come and seeing where I had come in life to where I was at that moment in time really resonated, " noted Britti. "The immigrant in me felt a common ground. I wanted to bring that back with Calle Dão – so people could experience another land for themselves."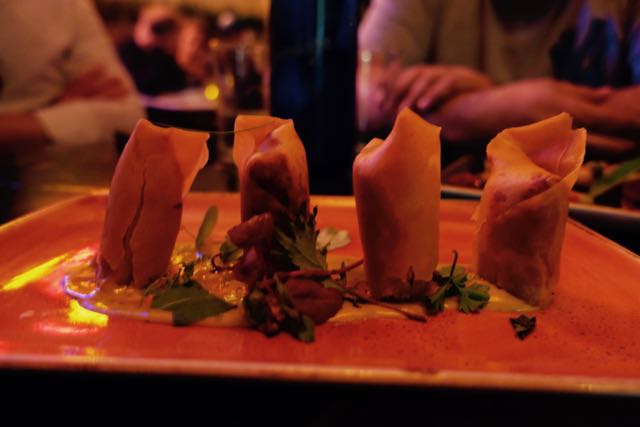 The space is adorned in traditional rich Cuban colors with vintage Chinese smoking screen ads and hand painted tables revealing the Cuban star from their national flag. Gold leaf accents on the walls paired with brass light fixtures and wrought iron gates contribute to the aesthetic. To set the ambience, Havana tunes are played over the speaker, transforming you easily into a scene with Michael Corleone and Fredo.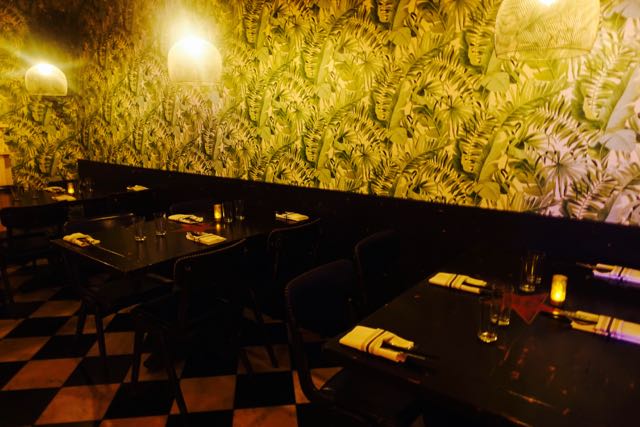 Britti teamed up with well-known chef, Bradley Warner to create incredible dishes including Cuban sandwich Spring Rolls, Pan Fried Short Rib Dumplings with Sha Cha sauce, and a Peking Style Roast Chicken presented over yellow arroz Amarillo with chorizo. Pair it with a handcrafted cocktail, like a Barrio Chino, that features tequila, apricot liqueur, three blossom tea syrup on a mint rimmed glass with pumpkin oil and black salt. Go with a group to sample the cuisine, including the Beef & Broccoli, the 14-hour Char Sui Pork and Stir –Fry Cashew Cauliflower. That way, you won't feel guilty ordering dessert, which is a must! The Coconut Rum Flan is scrumptious, as well as Chocolate Arroz Con Leche, featuring Ginger Gelato, Sweet Sesame Wontons and Passion Fruit Caramel. Calle Dão offers brunch daily because one should not have to wait until the weekend for luxurious food, as well as dinner.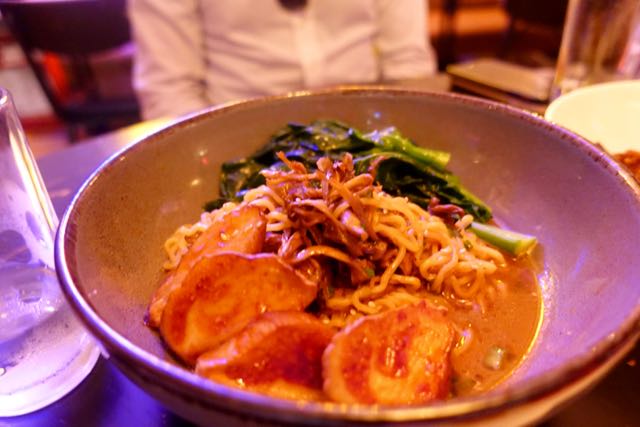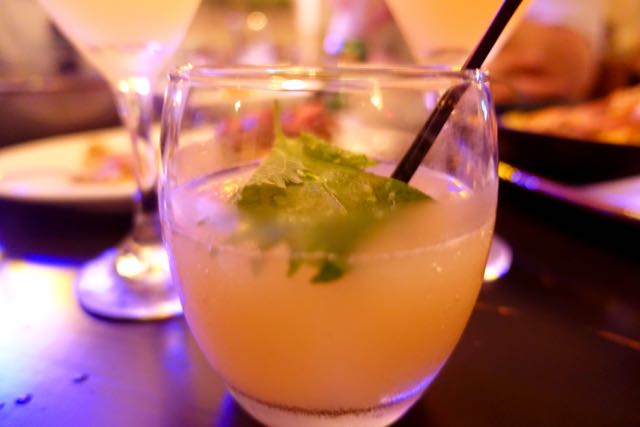 Calle Dão
461 West 23rd Street
New York, NY
(212) 414-4104
Open: 11am to 11pm daily