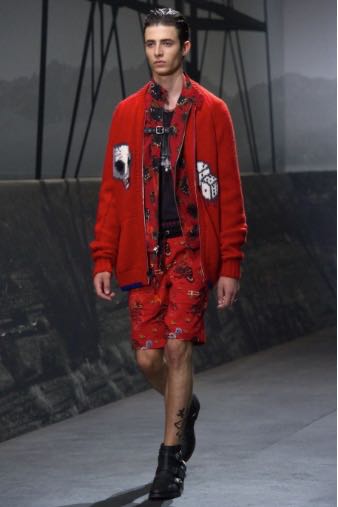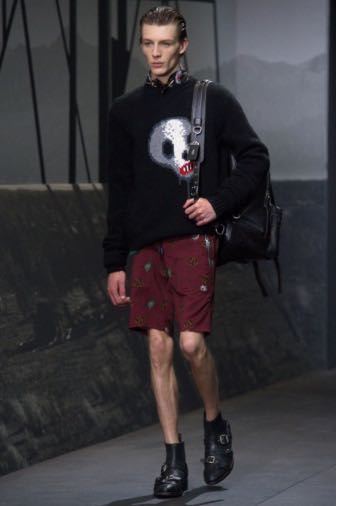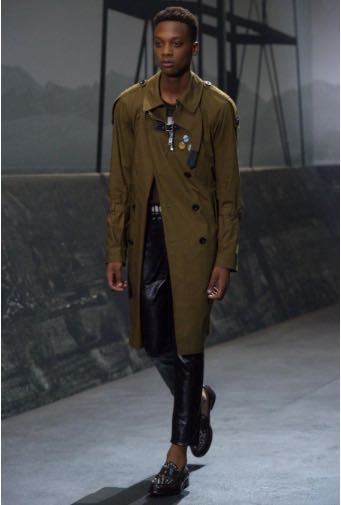 For Spring 2017, Coach mixed themes of rebel youth and bravery
Coach presented their men's Spring 2017 collection at their new headquarters in Hudson Yards, which was shown at LCM earlier this month. Many would have to look twice before recognizing the iconic American brand. Grabbing the inspiration from the biker gang culture Coach has turned the tables by amazing guests to a very edgy and upbeat look. Mixing themes of rebel youth, bravery, and challenge Coach came up with a presentation that is going to bring out the rebel in every man's heart. Using the melodies of representation of life change and rebellion helped curate the garments.
American contemporary artist Gary Baseman, known for his toy and animation designs hand painted pieces within the collection tying together the major themes. Basemen used the New York City's punk and hip-hop voice and "B-moves" to let this paintings come to life on each original garment. Some of his original designs consisted of smiley faces with fangs and cartoon like skulls and appeared on limited edition bomber, biker, varsity and shearling jackets. Baseman described his collaboration as: "Bad boys with a lot of love".
The collection fused fox embroidered cardigans, a red fox short sleeved shirt, studded loafers, and olive green parker jackets with black fringe and masculine black rose prints that would be fit for the modern day James Dean. With many unique pieces that only the most rebellious soul would wear Coach provided simpler items such as a white leather weekend bag with modest studding paired with black straight hem sweatpants.
Taking a page from the biker gang culture, the collection promotes mixing and matching to making the look completely your own. The normally polished to perfection brand took the classic varsity jacket and enhanced it with patchwork of flaming eyeballs and dice. Combining graffiti, street art, and spikes this collection was made for the stylish bad boy!
-Symone Simon
Photo: Courtesy of Coach