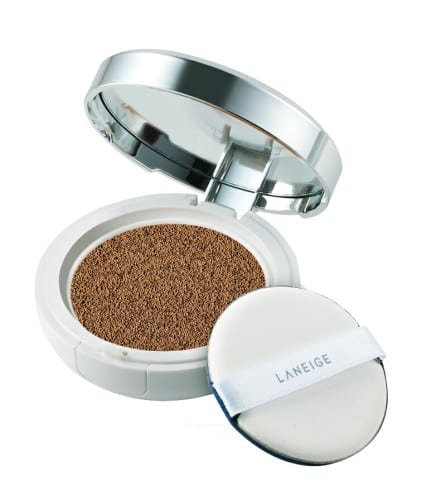 Remember, all seasons change and so should your beauty routine, just like your wardrobe. What worked best on your skin during the warmer months may have the opposite affect during winter. Skin tends to get drier as the temperature drops so it is best to change the game plan and find products that will fight against dryness and keep your skin bright and hydrated all day long. We found 7 items from Laneige skincare that are fascinating, clinically proven to hydrate, protect and revitalize individual skin types.
Multi Cleanser, $22
This makeup remover and exfoliator is a multi-action foaming cleanser that instantly brightens your skin. It is filled with micro-cellular beads to gently remove impurities.
Power Essential Skin Toner, $25
I have combination skin that gets oily in the T-zone area, so this is perfect for me. It is ultra-light, and replenishes and retains skin's ideal moisture level. It is packed with Vitamin B3, which mildly exfoliates pore-clogging dirt and debris to promote an active cell turnover.
Use the Perfect Renew Emulsion to balance and protect the skin. It is infused with optimal mineral water that helps strengthen the skin while leaving it smooth and supple.
Water Bank Serum, $35
The ideal formula for smooth, rehydrated skin. This serum fuses six essential minerals that instantly penetrate deep within the skin, hydrating essential moisture.
Water Bank Moisture Cream, $32
If you prefer a cream form, this richly texturized cream instantly absorbs, and relieves dryness for smooth skin.
Who knew hydrating the skin at night was so important?! This sleeping mask has changed my life and my entire beauty routine. My skin is soft and refreshed when I wake up. It delivers a deep dose of moisture to skin that is parched and stressed from daily activities.
BB Cushion SPF 50+, $34
This skincare compact hydrates, brightens, covers and keeps skin smooth all day long. It is also powered by SPF 50 broad-spectrum protection to shield from UVA/UVB rays, genius!