Phyto Introduces 3 New Products To Master Perfect Curls On Natural Hair
After many lectures from my hair stylists I finally agreed to transition my relaxed, over processed hair and embrace my natural curls. Now, the only question I keep asking myself is, "What took me so long?" It has been over 2 years and my hair has grown significantly and healthier than ever. Thanks to one brand: Phyto. Correct, this is not my first mention of the plant-based hair and skincare line. But it has been a game-changer for these tresses.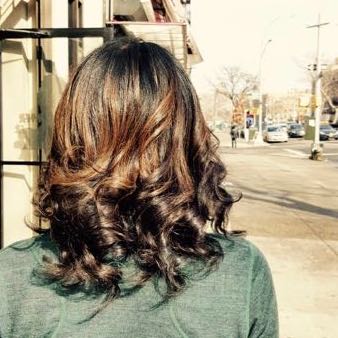 My usual go to style is a silk press, which gives natural hair the look like it has been relaxed by using just a flat iron. It leaves my tresses soft, shiny, and silky.   Now, during the summer months, I opt to easy curly styles to beat the heat and humidity.   PhytoSpecific has introduced 3 new products curated especially for women to help conquer perfect curls that I love!
One is, the Phyto Specific Cleansing Care Cream, ($29). It is a 2-in1- conditioner that can be used on curly, coiled and relaxed hair. It made my natural curls more manageable. For starters, it gently and thoroughly cleanses as it deeply nourishes the hair and scalp in one step. It features buckthorn berries to stimulate hair growth, hibiscus flower to strengthen hair density, marshmallow extract to detangle and moisturize, and castor oil to revitalize the lipid barrier and nourish tresses.

Next, is the Curl Legend Gel, ($28). It includes Botanical caviar, (yes!) to strengthen curls, as well as to fortify the hair fiber and control frizz.  It also highlights Elasticurl, a natural curl enhancer. Added bonus: There is no crunchy finish, leaving curls touchable and perfectly defined.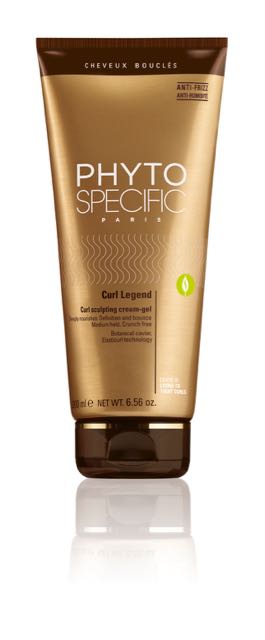 And last is the Curl Legend Spray, ($28). This is also enriched with the ultra-nourishing ingredients featured in the Curl Legend Gel. Designed to address all types of curls, this spray is frizz and flake free and leaves hair bouncy and ultra-soft and shiny.
This summer, I will my rock my curls and attend the ultimate natural beauty festival in New York, CurlFest–  An fête that brings guests globally to celebrate the beauty of natural hair. Stay turned, and check our stories on Instagram and Snapchat for a sneak peek!
Shop My Phyto Essentials