Protect With The Best Mosquito Repellents
Let's face it, many serious mosquito-borne viruses are on the rise this year including the Zika virus that has affected more than 50 countries. Mosquitoes are most active during dawn and dusk and with summer quickly approaching, it is best to start protecting yourself from exposure to bugs and bites ASAP. Remember, the best defense is a good offense. And the simplest way to shield your skin from harmful insect bites is to use bug repellent products. We love Avon's wide range of Skin So Soft Bug Guard Collection. It includes products that target all of your needs whether you enjoy picnics in the park, hiking at dusk, or laying poolside during these summer months. Here are our top Skin So Soft Bug Guard items that will help you stay bug-free this season.
Available in an Aerosol Spray, Pump Spray, and Towelettes, this DEET-free, (so no horrible smell), collection is formulated with a specialized time-release technology, providing long-lasting protection against deer ticks that may transmit Lyme disease, and mosquitoes that may also transmit the West Nile Virus. The Skin So Soft Bug Guard Plus Picardin is fast-drying, nicely scented and contains vitamin E.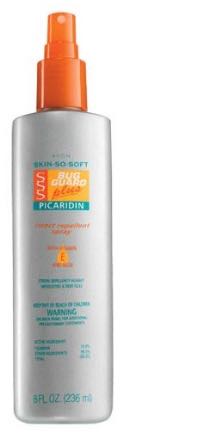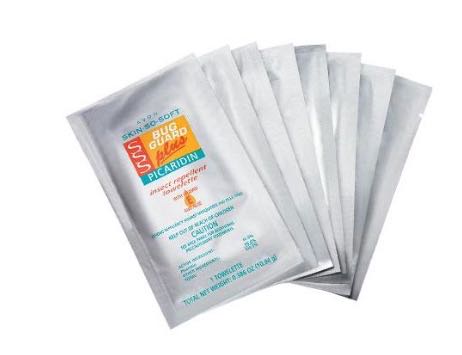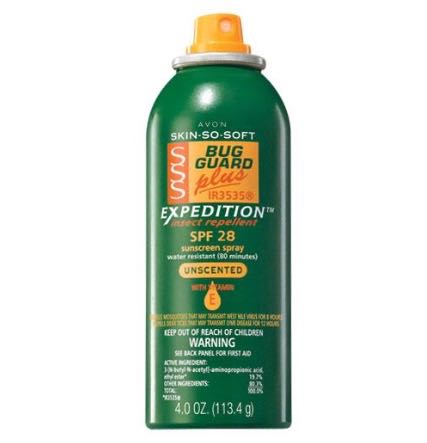 Not only does this formula resist skin from pesky insects during the day, it also shields skin from the sun. It is fortified with Vitamin E and is DEET-free, containing the active ingredient IR3535 as an alternative. Expedition is also available in an aerosol spray, (SPF 28) and a Bonus-Size Pump Spray.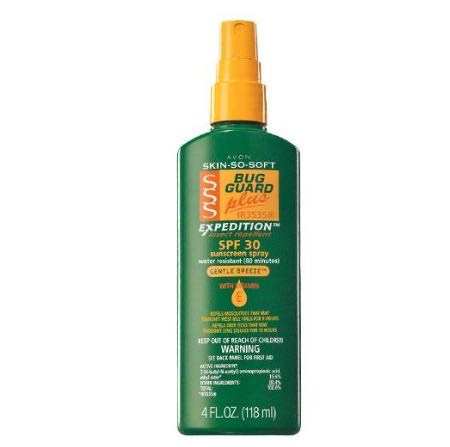 This PABA-free formula offers double the protection from the sun and bugs. It is water-resistant, making it perfect for water sports in helping to prevent sunburn and repeal mosquitoes, black flies, gnats, and deer ticks. It is available in two scents: Gentle Breeze and Cool N' Fabulous.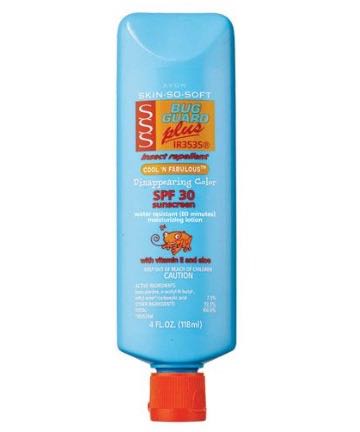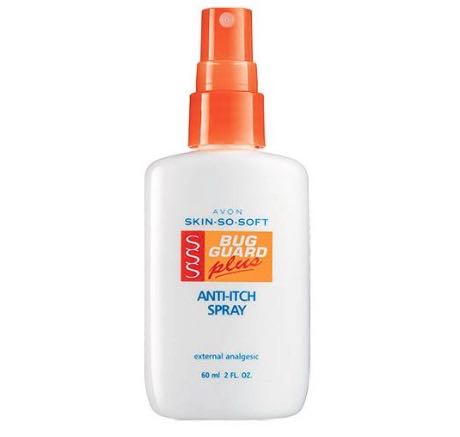 Although this spray does not repel insects it does provide temporary relief to the itchy insect bites and sunburns. Just remember to pack your bug guard next time!
SaveSave