Rioult Dance New York Embraces Three Musical Periods
This is an exhilarating time of year for New York based dance company, Rioult Dance NY. They recently kicked off the 2018 season at the Joyce Theater by celebrating the historic link between choreographers and composers in a program labeled Written For Dance. The American modern dance company led by choreographer Pascal Rioult continues to educate and advance audiences through touring nationally and internationally.
This season's inspiration stems from the music of Russian composers representing three distinct musical periods: The Romantic, Neo-Classic, and Contemporary. Rioult's Dream Suite,(2014) featured a contemporary take on romanticism that was set to Tchaikovsky's "Orchestral Suite No. 2 in C Major"; the piece, Les Noces, (2005) revealed a sexually charged deconstruction of the marriage ritual performed to Stravinsky's score. And the premiere of Nostalgia,brought Rioult and composer Polina Nazaykinskaya together to reflect on history and the growing influence of western pop culture.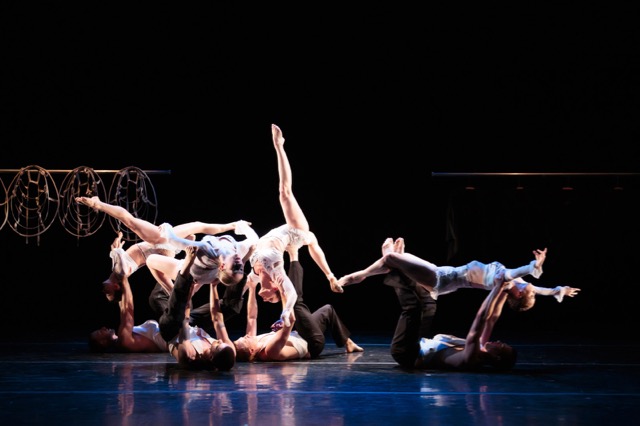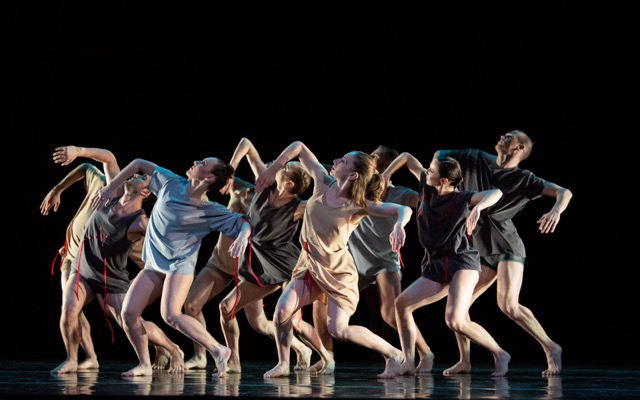 In addition, this year Rioult will open an 11,000 square-foot dance center in Astoria's Kaufman Arts District. Located at 34-01 Steinway Streetthe space highlights five studios and a performance space with seating for over 100 guests. Opening of the Rioult Dance center marks a permanent home for its professional company of dancers as well as offer the community a new topnotch dance facility and school.
"As Rioult Dance NY looks forward to international touring, our 2018 season at the Joyce Theater, and prepares to take residence in the Kaufman Arts District in Astoria, Queens, it is encouraging to be surrounded by so many supporters and well-wishers, " noted Rioult. "Every day I am inspired by my glorious dancers, and buoyed by a generous Board of Directors and dedicated staff. I look forward to deepening our relationships with honorees from the Kaufman Astoria Studios and Steinway & Sons, and creating new relationships with other Kaufman Arts District residents. Together we are forging a new path for RIOULT Dance NY, the greater dance community, and northwest Queens." Click here to learn more about Rioult Dance NY.
Photo by Eric Bandiero