St. Ives Opens Custom-Blend Facial Scrub and Body Lotion Pop Up
Skincare brand St. Ives, best known for cult fave, Apricot Scrub, has decided to open a beauty pop up in the SoHo neighborhood in NYC. The St. Ives Mixing Bar is a unique experience for the brand as it allows guests to customize their own facial scrubs and body lotions. The 1,800 square foot space located at 577 Broadway features a mixing bar, an educational ingredient wall, sink stations for product testing, scented candles, and a mirrored infinity room for Insta-worthy photos.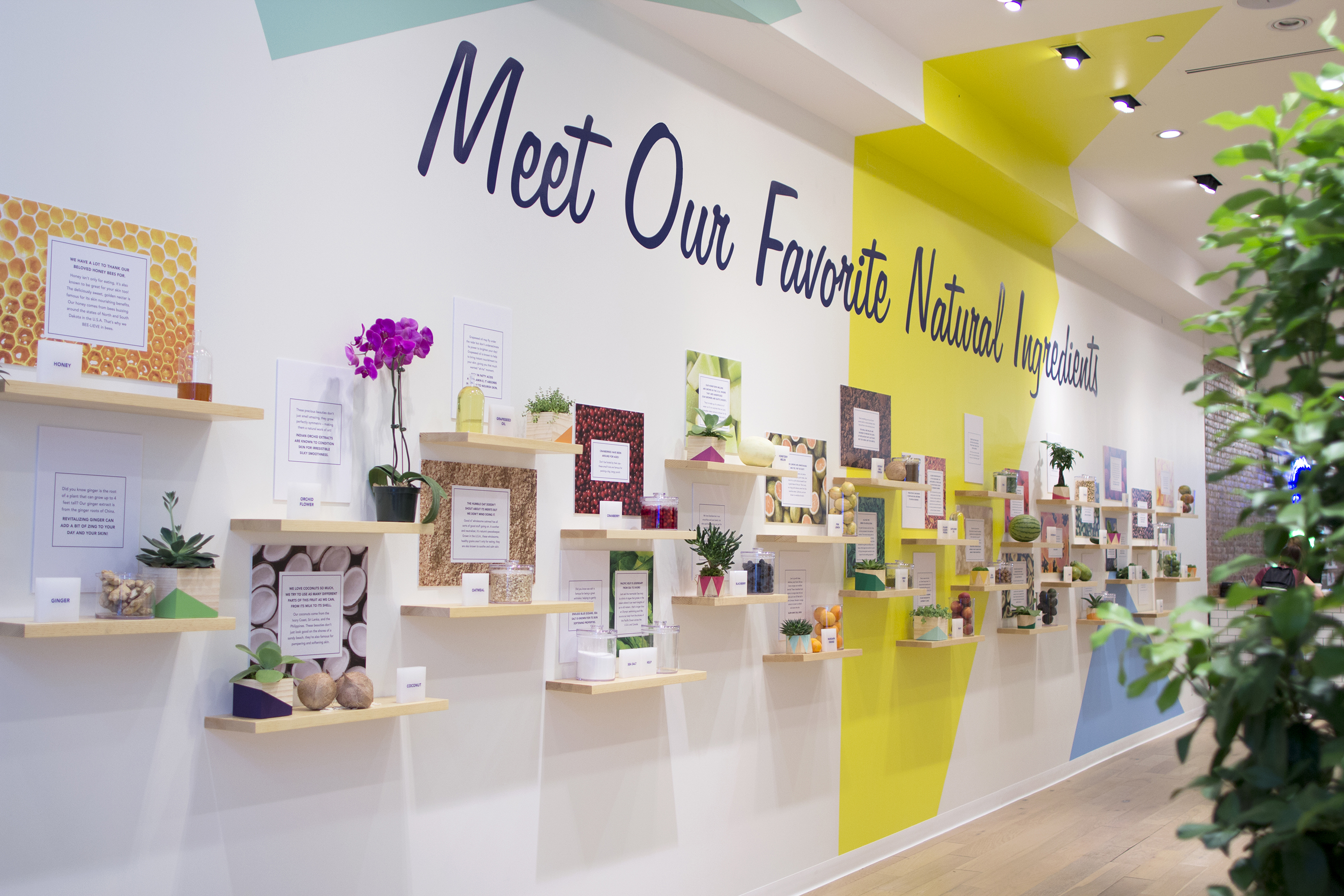 "The introduction of the St. Ives Mixing Bar is an exciting and completely new way for our fans to experience St. Ives," noted Suzanne Palentchar, St. Ives Marketing Director. "Inspired by the best of nature, we're thrilled to unveil the Mixing Bar this summer where guests can create their own unique St. Ives face scrubs and body lotions, all while learning about the benefits our ingredient-led products provide." Inside, there are more than 50 unique ingredient combinations to choose from including watermelon, kale, ginger, lychee and volcanic sand.
To custom-blend a face scrub, clients can indicate what level of exfoliation they prefer- whether it may be gentle, moderate or deep using rice powder, coconut shell powder, or walnut shell powder. Body lotions can be created with either a light or rich formula in ingredients such as honey, coconut or papaya. All face scrubs and body lotions retail for $12 and scented candles retail for $10. St. Ives Mixing Bar is open Monday through Saturday from 11am to 9pm and Sunday from 11am to 8pm until July 30.
Photos: Courtesy