Whether you are hosting this holiday season or searching for the perfect gift for the hostess specialty tea company Teavana has a few gift options to stock up on for the tea lover on your list.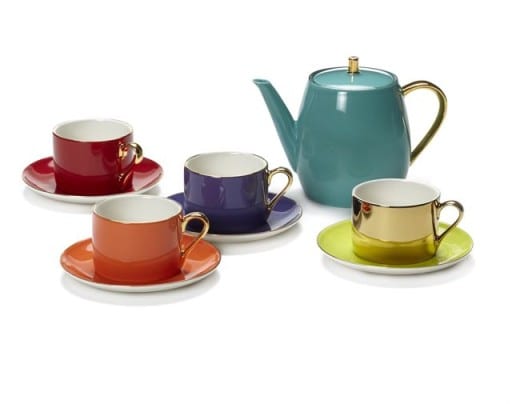 Multicolor 'Viv' Teapot Set ($149.95)
This colorful and chic porcelain set includes a 32 oz. teapot and four 6 oz. teacups with saucers adorned with real gold paint accents.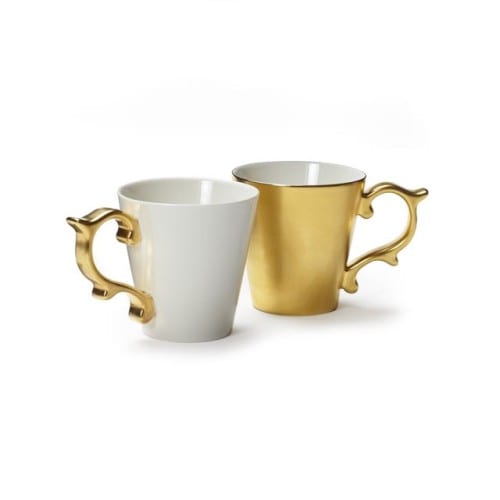 Baroque Mugs ($19.95-49.95)
Add a little theatrical fashion to your table space with Baroque mugs designed from a new bone china and available in real gold plating.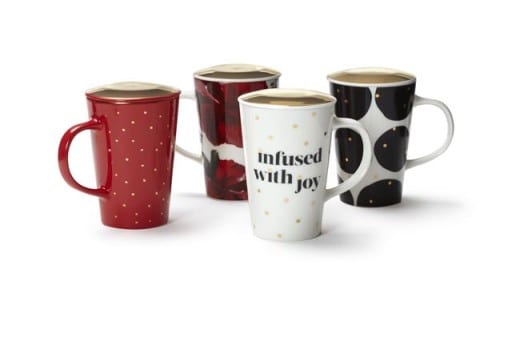 Ceramic Mugs ($21.95)
These super cute mugs come with a stainless steel infuser and the steeping lid doubles as a coaster for the mug or infuser-genius! Available in "Dottie" red, gold dot white, gold dot red, and black dot white.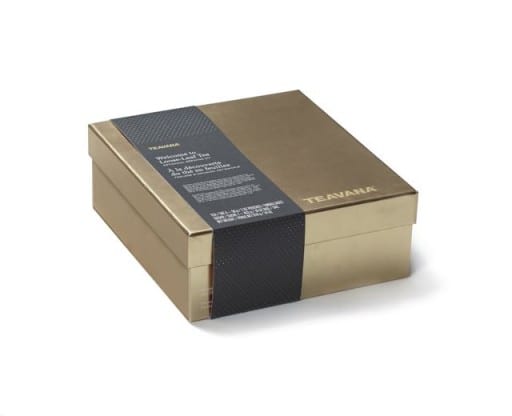 Artisanal Brewing Kit ($69.95)
Have a tea party or just brew the ideal cup of tea. The collection features a 16 oz. Perfectea Maker, Perfectea Rock Sugar, a Perfectea spoon, four airtight tea tins and
2 oz. of Teavana's most notable teas including Youthberry with wild orange blossom, maharaja chai/samurai chai mate, peach tranquility and jade citrus mint.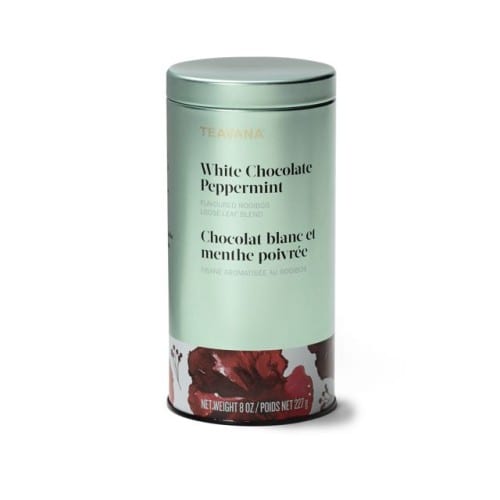 White Chocolate Peppermint ($39.95)
It is the holidays, so why not enjoy it with sweets.
Inspired by indulging holiday treats, this rooibos mingle rich, creamy white chocolate balanced with cocoa bits and the flavor of brushed yummy candy cane pieces.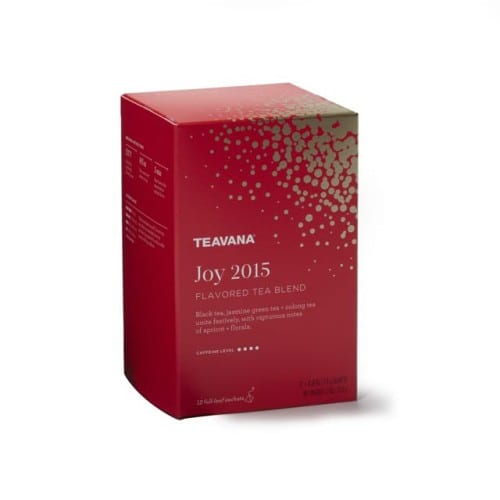 Joy ($9.95)
Joy is a tea blend that only comes around once a year. It endures the boldness of black tea, sweet oolong and floral notes of jasmine green tea.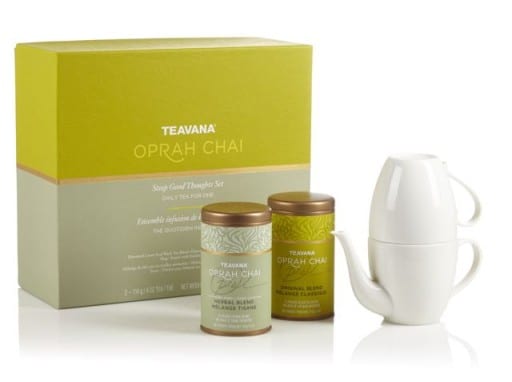 Oprah Chai Steep Good Thoughts Set ($89.95)
We know Oprah has a tea ritual, and so can you! Co-created by Oprah Winfrey, this set is the ultimate gift for chai lovers. It features a ceramic tea-for-one stacking mug and teapot with the original Teavana Oprah Chai blend, and the new caffeine-free teavana Oprah Chai Herbal Blend. And since this is the season to give, for every set purchased, $4.00 will be donated to the Oprah Winfrey Leadership Academy Foundation to support youth education organizations. To learn more, visit oprah.com/oprahchai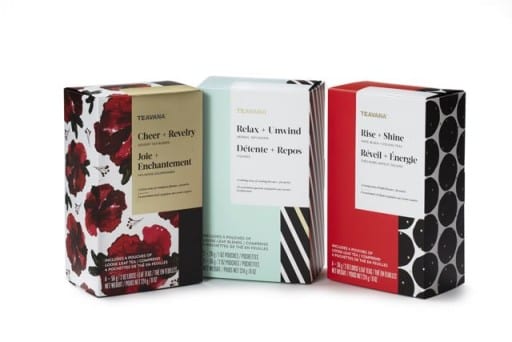 Premium Loose Leaf Teas ($29.95-$34.95)
Why not add a little variety? Exclusively designed for the 2015 holiday season, try starting your day with diverse flavors including the Rise + Shine Sampler which includes Earl Grey, Golden Monkey, Maharaja Chai, and JavaVana Mate. Or find joy in a cup with Cheer + Revelry Sampler, featuring flavors like White Chocolate Peppermint, CocoCaramel Sea Salt, Chocolate Chai, and Gingerbread. Or if you just want to chill, try the Relax + Unwind Sampler featuring Majesty, and Tranquil Dream.