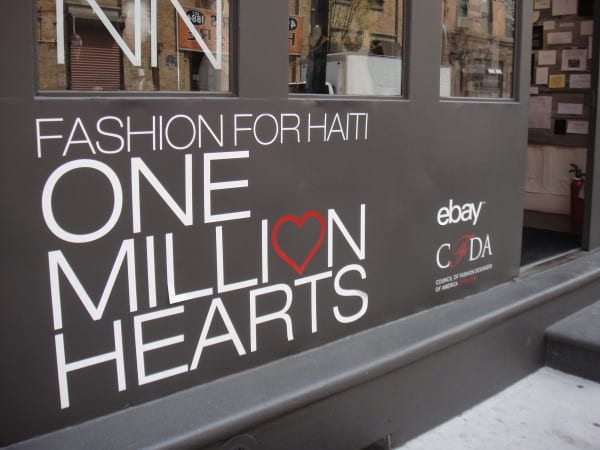 A First Look At Donna Karan's Fashion For Haiti
Donna Karan along with the CFDA, Urban Zen and eBay have collaborated to create One Million Hearts, a crafted papier-mâché from 150 designers including Ralph Lauren , Tommy Hilfiger, Calvin Klein and Donna Karan. Beginning on Monday, April 22nd – May 2nd, each designer personalized heart will be auctioned of at eBay. The starting bid is $50, and 100% of the net proceeds will benefit fashion for Haiti, the urban zen's foundation's efforts with Haitian artisans.
The designer herself made three hearts for Donna Karan, DKNY and Urban Zen. We received a first look during an exhibition tour at urban zen to view the designer papier marche hearts before it goes live along with artistries and decorations all created by Haitian artisans.
For the period during the earthquake Donna Karan joined the Clinton Global Initiative to help promote economic development for Haiti through job creation. Her vision is to help raise awareness by highlighting the ingenuity of the artisans of Haiti. Here are a few of the designer papier-mâché hearts that will go live on eBay April 22nd and a look of artifacts for sale at urban zen.