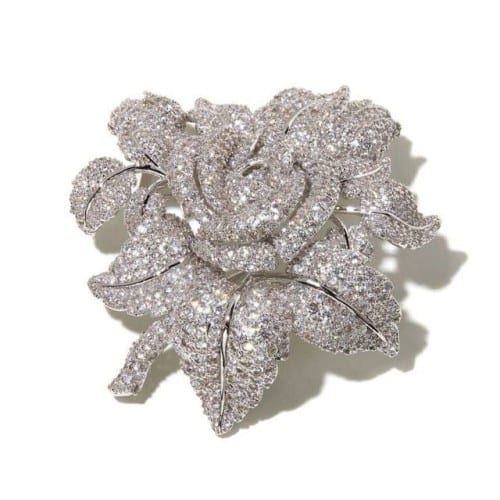 Now you can wear jewelry like a Vanderbilt, thanks to Consuelo Vanderbilt Costin and her contemporary jewelry collection Homage, debuting on HSN December 21. The 25 –piece collection is inspired by five generations of the stunning family treasures that were favorites yet at an affordable price point. Costin, an international Billboard artist and fashionable Manhattanite, has appeared in the pages of fashion and lifestyle magazines such as Vogue and New York's society columns generally adorned in the original pearls and diamonds worn by women of the Vanderbilt family. Now modern day princesses on a budget will have the chance to purchase a line of American Royalty and learn the story of the fascinating pieces ranging in price from $30 to $200.
The collection includes an elegant pearl choker called, "The Duchess" ,($79.95), borrowing from her great-great-great aunt, Consuelo Vanderbilt, the Duchess of Marlborough's, coronation necklace, "The Society", ($49.95), made of pearl cluster earrings Costin's grandmother Iris wore frequently to Manhattan's Stork Club and debutante balls, and "The Infinity Ring",  which pays tribute to the pearl and diamond engagement ring that was passed down by Costin's great grandmother.
Consuelo Vanderbilt Costin's Homage is the ideal gift to give or get this season, reflecting the elegance of the Gilded Age. The Collection will air December 21 at 2:00am and 9:00 am EST exclusively on HSN.
Photo: Courtesy of Homage