Laphroaig Fetes SmorgasBurns: A Burns Night Traditions Extravaganza
The best part of living in a major city like New York is the opportunity to explore and experience in various cultures and a vibrant mix of world influences. Scottish distillery, Laphroaig celebrated Burns Night by hosting a SmorgasBurns affair at Brooklyn's iconic landmark institution, The Weylin. Burns Night, which takes place on January 25, is the Scottish tradition of honoring the life of one of Scotland's famous poets, Robert "Rabbie" Burns.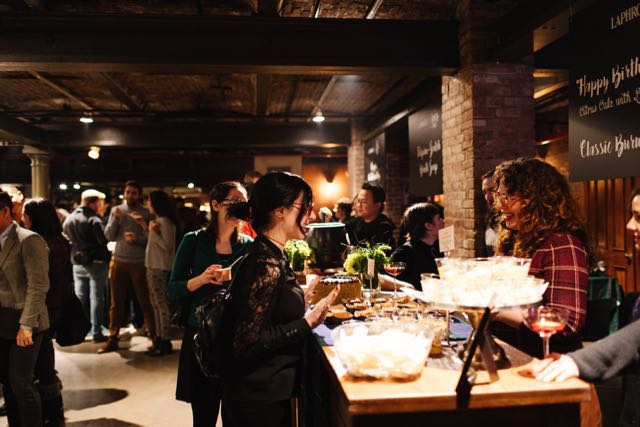 Dating back from the early 1800s, Burns Night traditions involve a celebration with poetry, song, and a supper featuring traditional Scottish fare. The team at Laphroaig created a one-of-a kind-dining extravaganza incorporating bagpipe music, specialty drinks and pours, poetry readings, and a sampling of dishes by some of Smorgasburg's popular vendors but with a Scottish twist.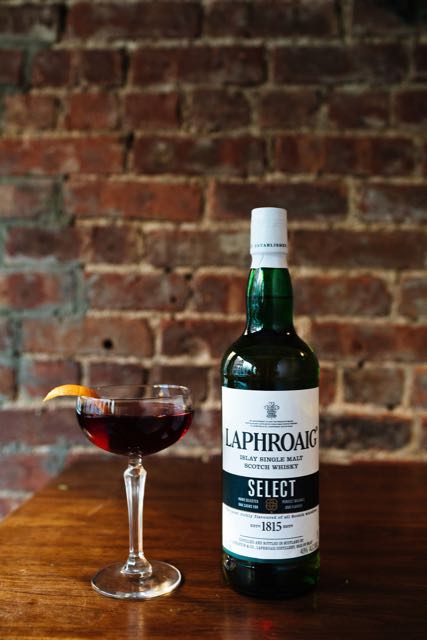 Cocktails including The Scotsman– Laphroaig 10 Year Old Whisky, Fresh Grapefruit and Lime juice, Honey Syrup, and Ginger Beer and the Tam O'Shanter, that features Laphroaig Select, Drambuie Liqueur, Bordeaux Red Wine, and orange bitters kept the crowd pleased as they noshed on unique cuisine.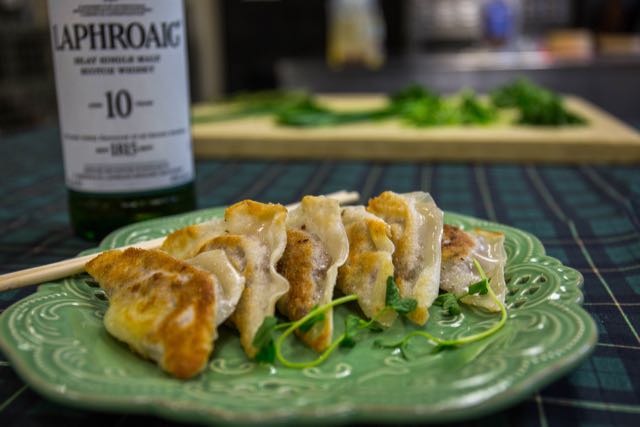 Destination Dumplings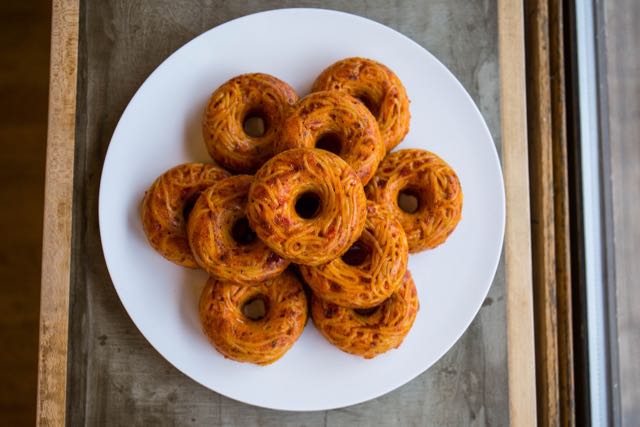 Pop Pasta
Destination Dumplings prepared Chinese-style dumplings filled with Minced Lamb and potatoes, and Pop Pasta served "Haggis, the Italian Way" involving a yummy Carbonara Spaghetti Donut.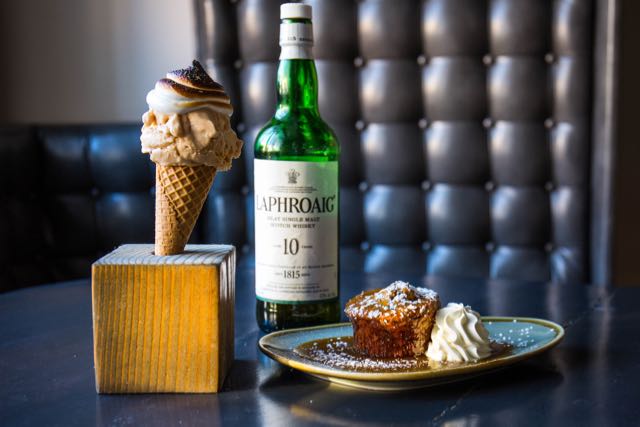 Bona Bona Ice Cream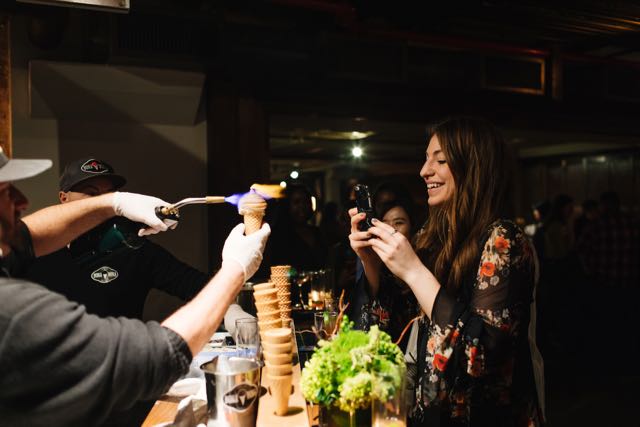 Home Frite offered Classic Burns Night Mince & Tatties with their renowned french fries. For dessert, Bona Bona Ice Cream created a Scottish sticky date cake with Laphroaig infused toffee sauce and a scoop of butterscotch ice cream made with Laphroaig. And to top it off, a torched marshmallow decoration. The only question now is how do you top this spectacular Ode for next year's Burns Night? Until then, here are two cocktails to craft for the occasion.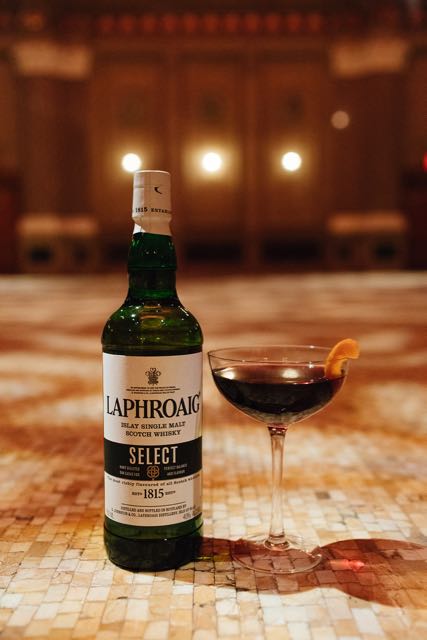 Tam O'Shanter
By NYC mixologist Andrey Kalinin
Ingredients:
Method:
Add all ingredients together in a mixing glass and stir. Strain into a chilled coupe or martini glass (served up). Garnish with a flamed orange twist.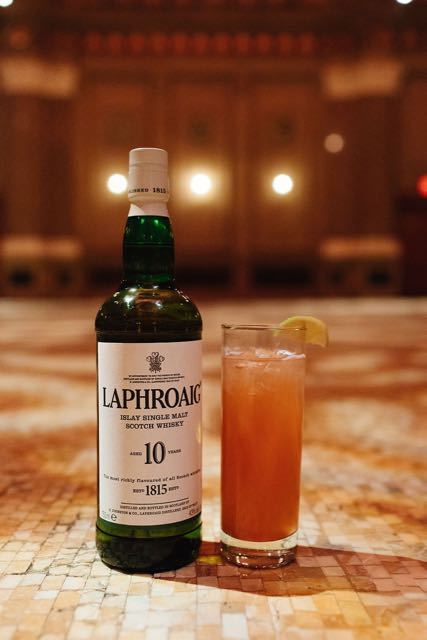 The Scotsman
Ingredients:
3/4 part Fresh Grapefruit Juice
1/2 part Fresh Lime Juice
1/2 part Honey Syrup
2 dashes Angostura Bitters
Ginger Beer
Method:
Combine all ingredients into shaking tin and dry shake. Pour over ice in Collins glass. Top with ginger beer. Garnish with lime wedge or orange half wheel.
Photos: Caitie McCabe Photography/Courtesy