Where To Eat And Drink In NYC: Bar Gonzo Restaurant and Lounge
NYC's Hell's Kitchen is a diverse and eclectic neighborhood filled with great dining, a little old New York charm and relaxed vibes. It is the best location for 70s-themed restaurant and lounge, Bar Gonzo. It is nestled inside Cassa Hotel and Residences at 515 9th Avenue. The space spans 4,000 square feet and occupies two levels inside the hotel. Because the space drew inspiration by the feats of literary legends Hunter S. Thompson, Ernest Hemingway, and George Plimpton, Bar Gonzo unites retro vibes and revelry with modern sophistication.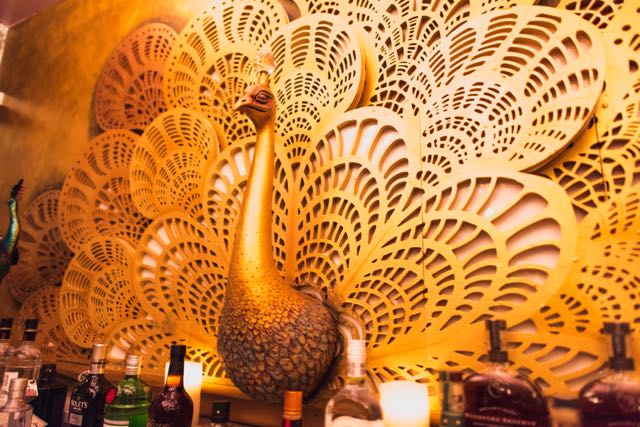 Its lively interior merges a 70s nightlife ambiance with chic New York flair.  As such, the color palette highlights touches of gold, pink, blue and green; fashioned with mid-century furniture, peacock statues, marble detailing and neon signage. The ground level offers a 40-seat dining room experience while the second floor houses a raw bar and charcuterie station, a cool tiki-style bar, and trendy cabanas.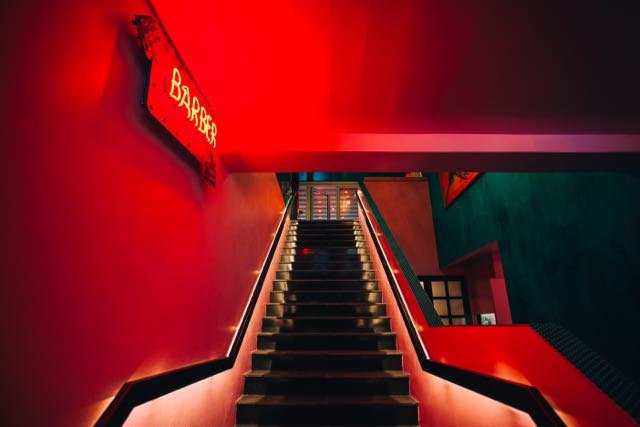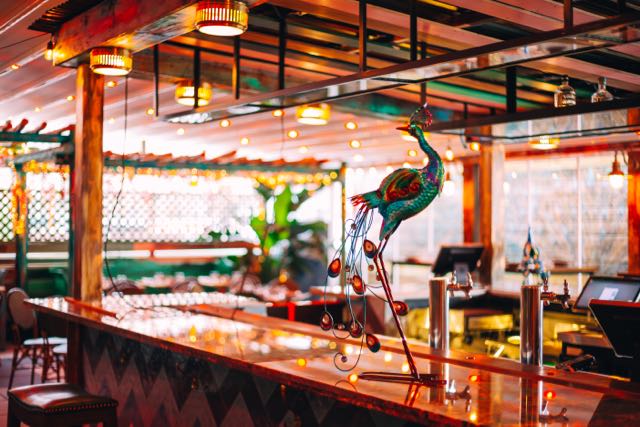 Come for the drinks,  which include our fave, Bird in Hand: Del Maguey Vida Mescal, Pineapple, Campari, Lime, Agave Nectar, and Tabasco or try the delicious Root Beer Manhattan, which features Rittenhouse Rye, Averna Amaro, Cinzano 1757 Sweet Vermouth, Galliano, and Fee Brothers Cardamom Bitters. Most of all, stay for the food! Escape Times Square's touristy eateries pre or post theater and experience what this gem has to offer.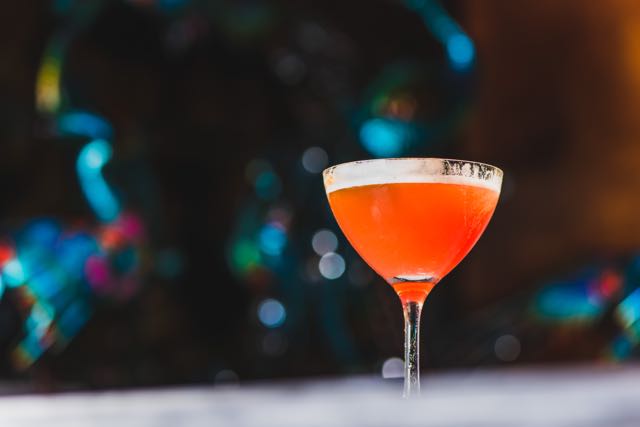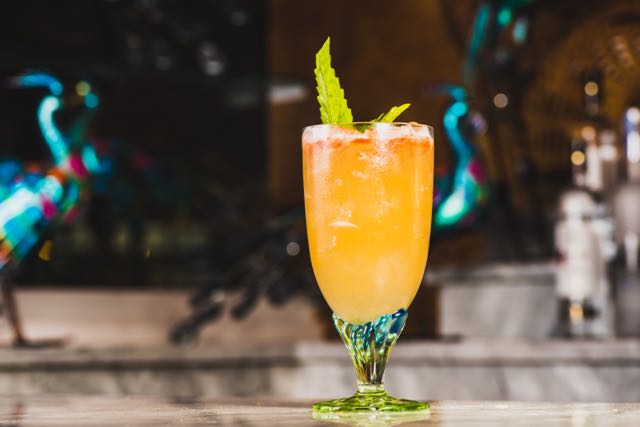 Bar Gonzo's cuisine is the brainchild of Chef R.L King of McKittrick Hotel's The Heath and Gallow Green as well as il Buco. The menu is divided into categories featuring bar snacks, raw bar offerings, sharable vegetable plates; latch key kid pizzas, and classic Ethiopian injera bread that features a variety of accouterment.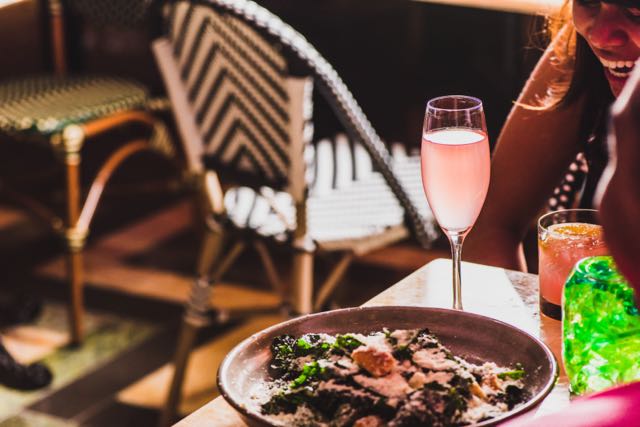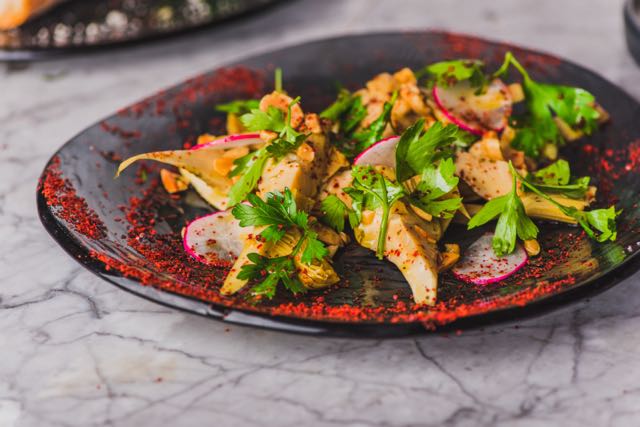 Photos: Courtesy of Simmer Group
Bar Gonzo
515 Ninth Avenue
New York, NY 10018
39th & 9th Avenue