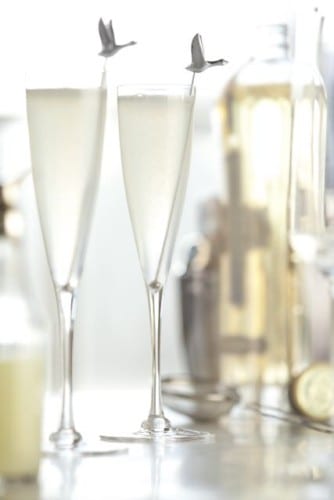 The best part of hosting or joining an Oscar Party is sampling the signature cocktails that are inspired by film themes. Of course we will be glued to the screen checking out red carpet arrivals but let's face it, your drink selections when throwing a red-carpet viewing party need to be top-tier. In celebration of this year's awards season, https://thesocialny.com/phentermine-for-sale-online/ has crafted some scene-stealing concoctions that will be enjoyed by all celebrities and guests pre and post festivities and countless after parties this month.
Whether it was 'Love Conquers All', 'Female Empowerment', 'Escape', 'Revenge' or 'The Big Idea', this year's nominated movies demonstrate "We All Dream In Gold". So why not add a little sparkle by crafting these 7 Grey Goose Oscar Worthy Cocktails when the 88th Annual Academy Awards premieres Sunday, February 28. Good luck to all of the nominees!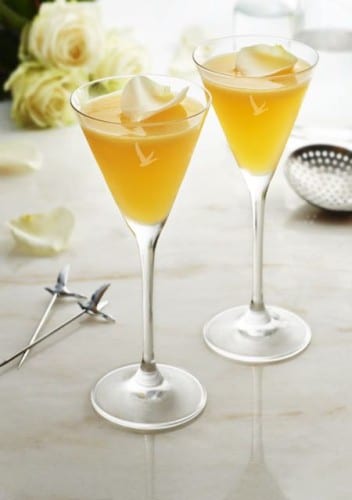 Inspired by 'Love Conquers All':  
Ingredients:
30ml Grey Goose Le Citron
50ml peach nectar
a squeeze of fresh lemon juice
1 ginger slice
1 dash of grapefruit bitters
Method:
Shake all ingredients and strain into a chilled martini cocktail glass.  Garnish with a rose petal.
GREY GOOSE FEMME CONFIDANTE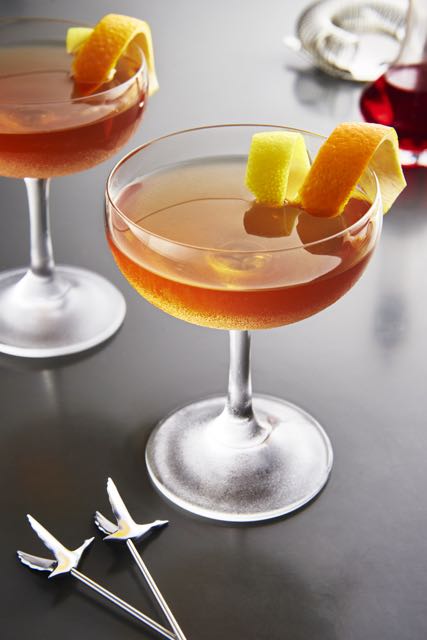 Inspired by 'Female Empowerment'
As we are told, this aromatic twist on the classic Marlene Dietrich cocktail, inspired by the Hollywood legend, features Grey Goose L'Orange, Grand Marnier and Lady Grey Tea.
Ingredients:
35ml GREY GOOSE L'Orange
20ml cold Lady Grey tea sourced from the Rare Tea Company
10ml Grand Marnier
3 dashes of Angostura Bitters
1 dash of Peychauds bitters
Method:
Stir and strain into a coupe glass and garnish with both a lemon and orange peel.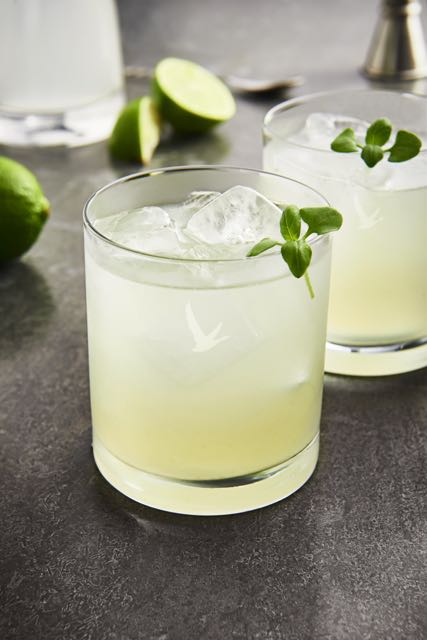 Inspired by 'Escape':
A light and refreshing mix of Grey Goose La Poire, coconut and Thai basil.
Ingredients:
35ml GREY GOOSE La Poire
50 ml coconut water
20 ml fresh lime
2 Thai micro basil leaves
15ml coconut syrup
1 pinch of salt
Method:
Shake and strain over fresh cubed ice into a rocks glass. Garnish with sprigs of Thai micro-basil.
GREY GOOSE BITTER REVENGE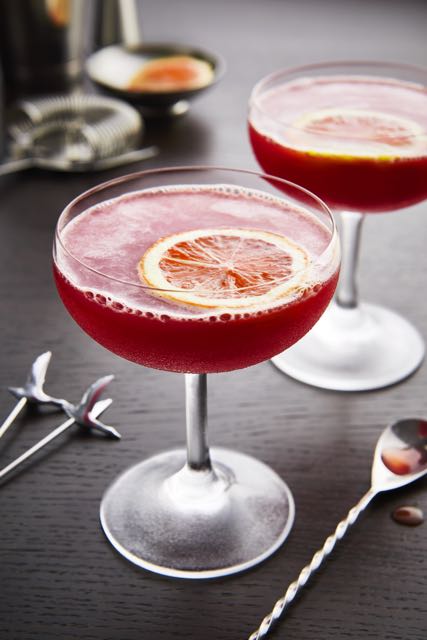 Inspired by 'Revenge'
Ingredients:
35ml GREY GOOSE vodka
35ml freshly squeezed pomegranate juice
35ml freshly squeezed blood orange juice
5ml freshly squeezed lemon juice
5ml Martini® Bitter
Method:
Shake and double strain into coupe. Garnish with a blood orange wheel floating within.
GREY GOOSE MARTINI COCKTAIL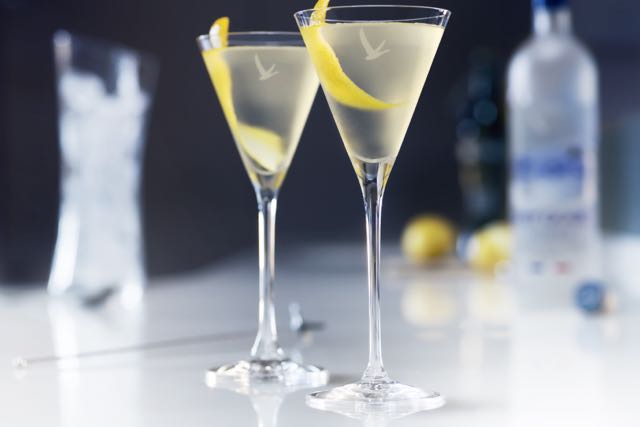 Inspired by 'The Big Idea'
Ingredients:
50ml GREY GOOSE Original
10ml NOILLY PRAT® Original French Dry Vermouth
1 dash orange bitters
lemon zest
Method:
Build ingredients in a cocktail shaker. Top with cubed ice and stir. Fine strain into a chilled cocktail glass. Garnish with lemon zest.
GREY GOOSE VX MARTINI EXCEPTIONNELLE COCKTAIL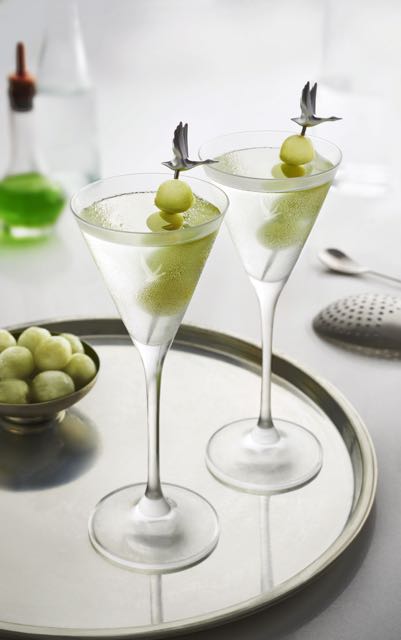 An extraordinary twist on the classic martini cocktail, made with Grey Goose VX and a hint of absinthe and honey water. Garnished with a skewer of frozen grapes.
Ingredients:
50ml GREY GOOSE VX
Absinthe rinse
Method:
Rinse the glass with Absinthe, Stir GREY GOOSE VX with ice, strain into a martini cocktail glass and spray with honey water.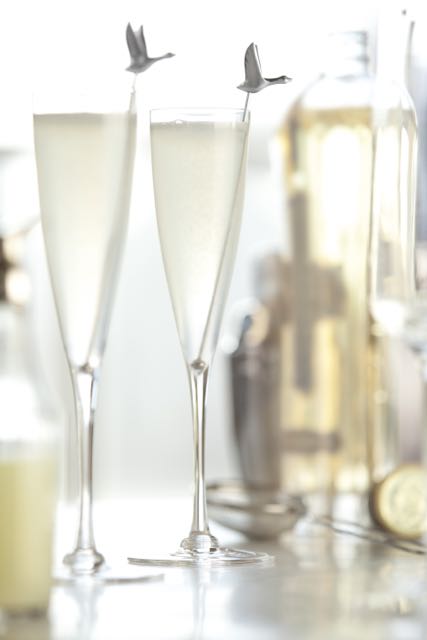 Ingredients:
35ml GREY GOOSE vodka
25ml ST-GERMAIN® elderflower liqueur
20ml fresh lime juice
70ml chilled soda
Method:
Pour all ingredients except soda water into a cocktail shaker. Shake briefly over ice and double strain into a chilled flute. Top with soda water. Garnish with a stirrer.